London needs to discuss with Moscow its position on a peaceful settlement in Syria in order to understand the Kremlin's view of resolving the issue, reports
RIA News
Statement by the head of the British Foreign Office, Boris Johnson.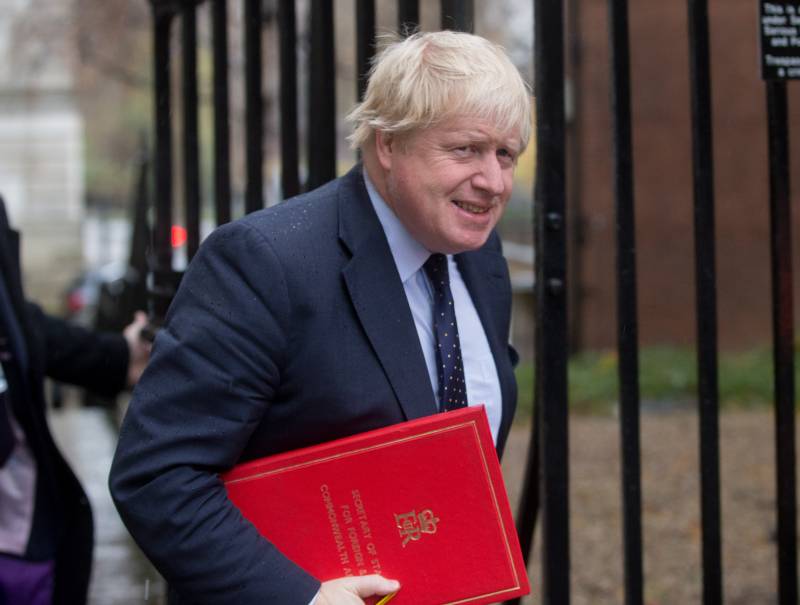 We need to discuss with Russia how it sees the end of the crisis in Syria. They managed to keep the power of their ally (Syrian President Bashar) Assad in Damascus, but they did not reach a political solution for Syria. We intend to persistently try to understand how the Russians see his (decision), to see how we can get an impulse to advance in this matter,
The minister said in an interview with the Sunday Times.
Then Johnson compared Russia with ancient Sparta, drawing a parallel between the opposition of the Russian Federation and Western countries and
history
Greek city states.
I read the history of the Peloponnesian War, Thucydides. It was obvious to me that Athens and their democracy, their openness, their culture and civilization were analogues of the United States and the West,
said the foreign minister, comparing Russia with Sparta.
He noted that in relations between Moscow and the West there was a "moment of hope and change" when the Berlin Wall was destroyed, but against the background of the current crisis in relations, that period "seems to be an absolute illusion".
The Peloponnesian War (431-404 BC) became the largest confrontation between the unions of the Greek city-states - the Peloponnesian Alliance, led by Sparta and led by Athens, the Union of Delos. At the end of the war, Athens suffered a defeat and ceded Sparta hegemony in the region, the newspaper reminds.
Johnson's visit to Moscow is scheduled for the end of December, on the days before Catholic Christmas.