Over the past 3 of the year, the North Atlantic bloc has tripled the composition of the rapid reaction force, and 5 thousand troops can take up combat positions in a few days, reports
RIA News
Statement by NATO Secretary General Jens Stoltenberg.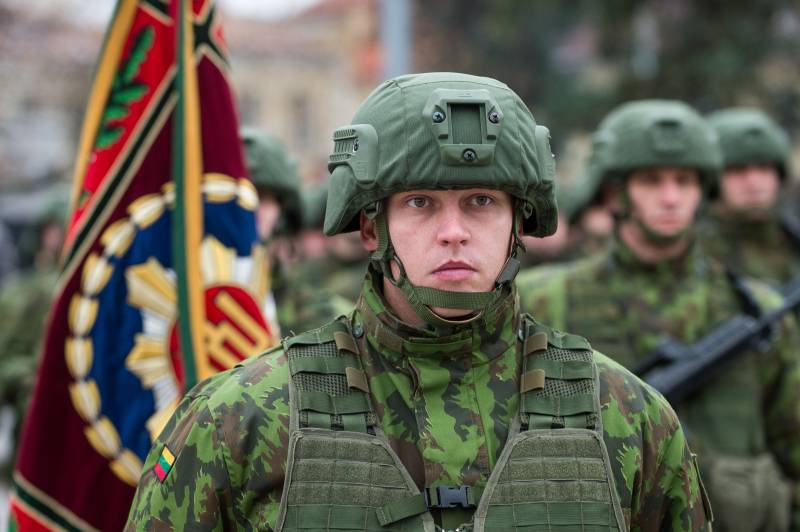 After the crisis in Ukraine in 2014, NATO decided to implement the largest increase in membership over the past few decades. We have tripled the composition of the rapid reaction force, their number has been brought to 40 thousand people, and 5 thousand people are ready to take up combat positions in a few days,
said the Secretary General in an interview with the French weekly Journal du Dimanche.
According to him, since 2014, the alliance has stepped up military exercises, strengthened airspace control in the Baltic countries and deployed "four additional tactical multinational groups on NATO's eastern border."
In addition, the alliance changed its approach to cybersecurity: at the summit in Warsaw in July 2016, the heads of state and government of NATO member countries recognized cyberspace as a "new operational zone of the North Atlantic alliance, along with land, air and sea".
NATO cyber defense is stronger than ever. A team of 200 people around the clock ensures the protection of the networks of the alliance. In real time, we exchange information about cyber threats with our allies and partners, including the EU, through a malware data exchange platform
explained Stoltenberg.
He noted that the reform of the command, which was announced earlier in Brussels, is designed to "adapt the alliance to the new security situation in Europe and increase the maneuverability of NATO troops."
We are striving to create a new command in order to guarantee the freedom of access and security of the main transatlantic sea routes, as well as to improve the ability of our forces and equipment to move in Europe,
concluded the secretary general.
Recall that Moscow has repeatedly expressed concern about the buildup of forces of the alliance in Europe. A spokesman for the Russian president, Dmitry Peskov, said earlier that Moscow does not pose a threat to anyone, but will not disregard actions potentially dangerous to its interests.