The chairman of the international committee of the Federation Council, Konstantin Kosachev, commenting on the American bill on depriving the support of countries that vote differently than the United States at sessions of the Assembly and the UN Security Council, compared this with "buying votes," reports
RIA News
.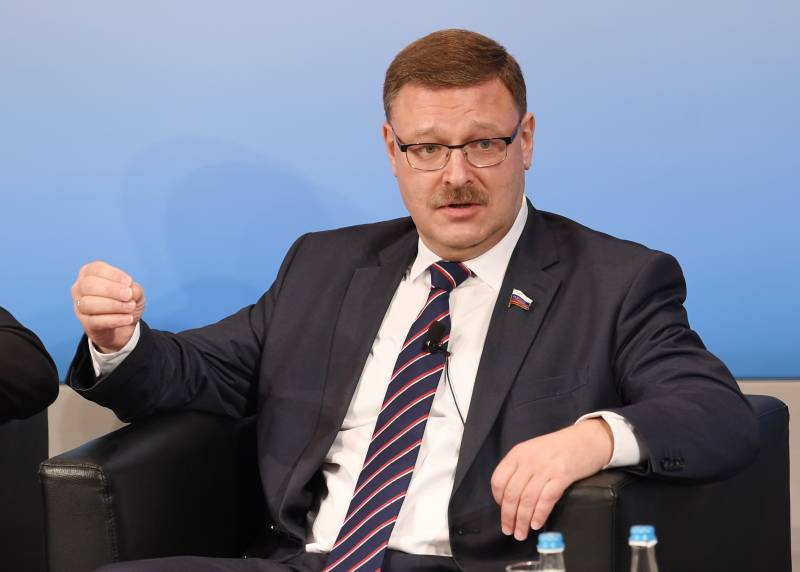 The main question is in countries such as Egypt and the Philippines, which are simultaneously trying to pursue their own foreign policy, but at the same time remain seriously dependent on the United States. This bill is a warning for these countries. In Russia, Syria has long understood how to communicate with Washington. But as for Egypt, the Philippines, Argentina, Brazil, Mexico - they may have problems,
writes senates on Facebook.
"A country that has challenged America's point of view at the UN cannot receive US support," he cites one of the provisions of the bill.
According to Kosachev, thus, in the event of the adoption of this bill, Washington may deprive a number of countries of financial support in the framework of economic and military cooperation.
When Americans say that they are responsible for the whole world and will always come to the aid of those who are in need and in trouble, in fact it is a question of a banal "buying votes". After all, references to "global support for Washington's policies" at the UN and at other international venues are an essential tool for brainwashing the world community
he concludes.