The Soyuz-FG launch vehicle with the Soyuz MS-07 manned spacecraft and the new crew of the International Space Station (ISS) successfully launched from Baikonur, reports
RIA News
.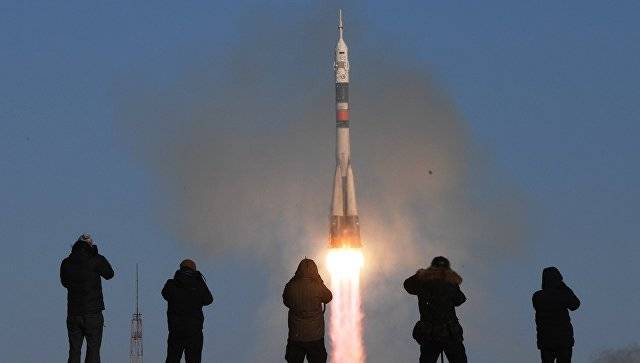 By now, the separation of the manned spacecraft from the launch vehicle has already taken place.
Roskosmos cosmonaut Anton Shkaplerov, NASA astronaut Scott Tingle and JAXA astronaut Norishige Kanai are aboard the Soyuz. The docking with the ISS is planned to be carried out according to the so-called two-day scheme of December 19 in 11.42 Moscow time in automatic mode,
The report says the agency correspondent.
It is reported that in February 2018 of the year during the spacewalk of Anton Shkaplerov and already on the ISS Alexander Misurkin "will replace the satellite antenna unit of the Luch system, which has been operating in space for almost 17 years." After that, the Russian segment of the ISS "will have its own link with the Earth, regardless of the radio visibility zones of the Russian ground tracking points."
Thus, the Russian crew will be able to use the Internet, which currently has to be "borrowed" from NASA every time.
Astronaut of the Japanese space agency JAXA Norishige Kanai, upon arrival at the orbit, intends to treat his colleagues with dishes of Japanese cuisine. On board the Union MC-07, the symbols of the Continental Hockey League (KHL) will be delivered to the station - a reduced copy of the Gagarin Cup, as well as a hockey puck.
"Russian ships of the new MS series are equipped with an improved traffic control and navigation system, as well as an upgraded docking system and an internal transition. In addition, the increased area and power of the photovoltaic cells allows solar cells to generate more energy for the power systems and for the heating of the crew on board. In addition, the "Union MC-07" - new communication systems, direction finding, on-board measurements and ensuring the thermal regime ", - stated in the material.