The delegation of the Ministry of Defense of the Russian Federation, which participated in the first meeting of the joint military commission of Russia-DPRK, completed a visit to Pyongyang, reports
RIA News
message of the North Korean Embassy in Moscow.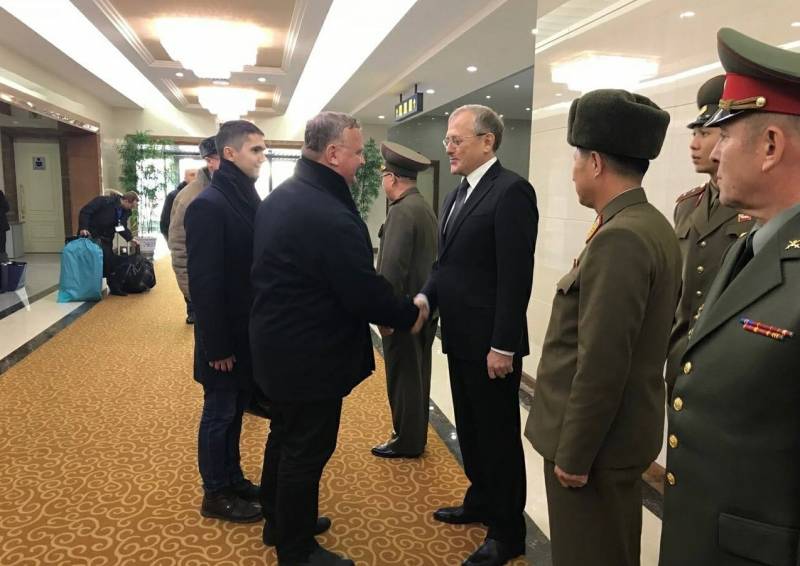 The delegation of the Russian Ministry of Defense, headed by the Deputy Chief of the National Center for Defense Management of the Russian Federation (Rear Admiral) Viktor Kalganov, left for 16 the numbers to their homeland,
says release.
Earlier, on December 14, the Russian embassy in North Korea announced the participation of the Russian Defense Ministry in the first meeting of the joint Russia-DPRK military commission in Pyongyang. Participants discussed the implementation of an intergovernmental agreement on the prevention of dangerous military activities, which was signed on November 12 2015 by First Deputy Chief of the General Staff of the Russian Federation Colonel-General Nikolai Bogdanovsky and Deputy Chief of the DPRK General Staff O Gym Chol.
Negotiations take place in a constructive, businesslike atmosphere. The delegation of the Ministry of Defense of the Russian Federation will be here until December 16, added to the diplomatic mission.
There are no details of the negotiations in the reports of the diplomatic missions of both countries.