Russian Defense Minister General of the Army Sergei Shoigu congratulated the servicemen and veterans on the Strategic Missile Forces Day.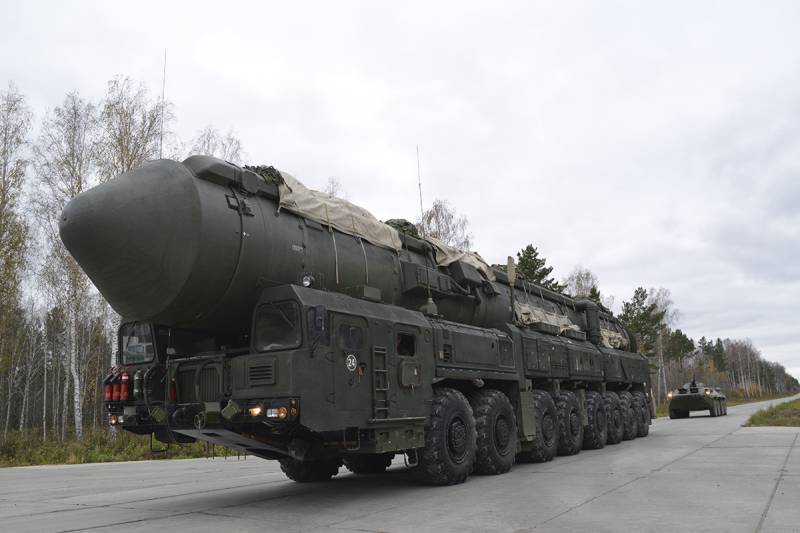 Today in the Armed Forces of the Russian Federation celebrate the 58 anniversary of the formation of the Strategic Missile Forces. "In 1959, on that day, a decree of the USSR Council of Ministers was issued, in accordance with which the post of the Commander-in-Chief of the Rocket Forces was established, the Main Headquarters of the Strategic Missile Forces and other military command bodies were formed,"
press-service
military department.
Strategic missile forces have always reliably stood guard over the Fatherland, ensuring the protection of national interests. Today, military personnel successfully master a new strategic
weapon
, improves his skills and abilities, conscientiously carries combat duty and is ready to effectively repel the aggression of any opponent,
reads congratulations.
The Minister noted that "the achievements of the Russian scientific and production teams of defense industry enterprises deserve high marks". Using the most advanced technologies, they are actively working on promising projects, creating modern samples of strategic missile weapons.
The combat squadron of the Strategic Missile Forces today is about 400 launchers with ICBMs.
"In recent years, the purchase of launchers of the Yars missile system with intercontinental ballistic missiles has ensured a steady rate of re-equipment of a group of both mine and mobile basing options. The implementation of planned activities for the 2017 year to re-equip units and military units of the Strategic Missile Forces increased the share of modern missiles to the 66% and gave the Strategic Missile Forces grouping new capabilities for solving nuclear deterrence problems, "the department said.