By training militants in Syria, the US is preparing a new bridgehead to destabilize it, but Russia will help the Syrian authorities to prevent this, said Chairman of the Federation Council Committee on Defense and Security Viktor Bondarev.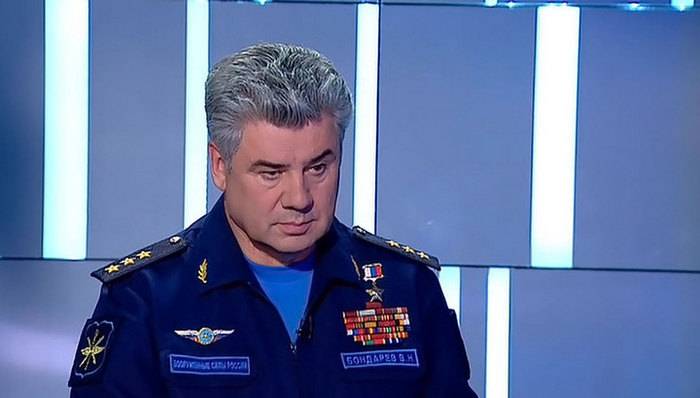 They will not simply leave Syria (Americans), and quietly prepare a springboard to destabilize the situation. For its part, Russia will help. We maintain our base in Hmeimim, and also are going to develop the port in Tartus, turning it into a full-fledged naval base.
- The senator said, expressing confidence in the willingness of the president of the UAR Bashar Assad to resist attempts to shake up the situation in the country.
According to the senator, Washington is dissatisfied with Russia's serious geopolitical successes in the Middle East, and therefore tries again to turn to the tactics of using terrorists to foment a new conflict.
He noted that it was not the first time that Americans support terrorists and other destructive forces. According to the senator, Washington is "not haunted" by the success of Russia in Syria (both military and geopolitical), as well as the normalization of the situation in this country, "which they, like Libya, tried to destroy."
Earlier media reported that the Russian Center for Reconciliation of the warring parties in Syria announced the creation of US instructors from scattered militant groups of the New Syrian Army armed unit to fight government forces.
Franz Klintsevich, First Deputy Chairman of the Council of the Federation Committee on Defense and Security, believes that Washington's support of terrorists is drawn to the strategy of the 1980s, when it supported the Afghan Mujahideen
weapons
and finances in their fight against the Soviet army.