Russia has notified Ukraine of its intention to withdraw its officers from the Joint Control and Coordination Center (JCCC) for the breeding of forces and assets on the demarcation line, the OSCE Special Monitoring Mission (SMM) in the Donbass reports.
On December 14, a representative of the Armed Forces of Ukraine at the Joint Control and Co-ordination Center at the JCCC, located in the Soledar-controlled government (79 km north of Donetsk), handed the SMM a letter from the Russian Ministry of Defense informing them that Ukrainian officers of their Armed Forces from the JCCC
- stated in the mission report for December 14.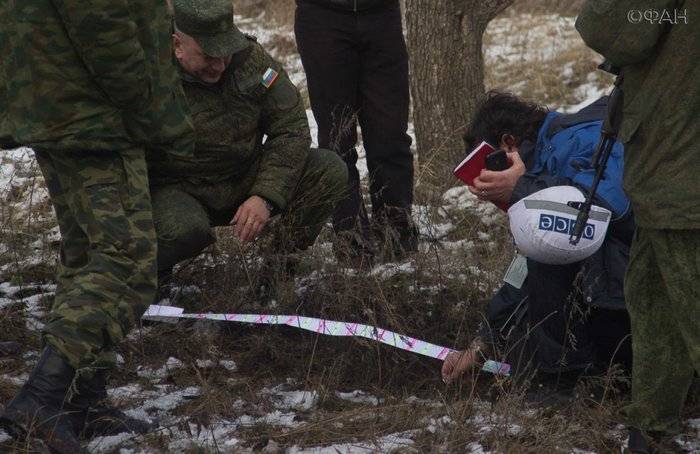 Earlier this week, the Ministry of Defense of the Russian Federation announced a significant complication of the conditions for the presence in the territory of Ukraine of Russian officers from the JCCC.
It seems that the Ukrainian side, thus, deliberately tries to exclude Russian servicemen in the JCCC from the process of monitoring the implementation of the Minsk agreements in the south-east of Ukraine
- said the representative of the Ministry of Defense of Russia in the working group on security of the Tripartite Contact Group on the settlement of the conflict in the south-east of Ukraine, Colonel Andrei Korotkov told reporters in Moscow on December 13. According to the officer, "during the last months, the conditions of stay of the Russian officers from the JCCC on the territory of Ukraine by the efforts of the Ukrainian side have become much more complicated."
According to him, through the Trilateral Contact Group in Minsk, through the OSCE in Vienna and other channels, the Russian side has repeatedly conveyed information "about the unacceptable actions of the Ukrainian side", Interfax reports.