Kiev intends to expand the broadcast of Ukrainian television and radio channels to the Crimea, said a member of the National Council of Ukraine on television and radio Sergei Kostinsky.
Ukrainian broadcasting to the territory of Crimea in 2018 will be carried out already from two towers - Chongarsk and Chaplinsk
- He wrote on his Facebook page.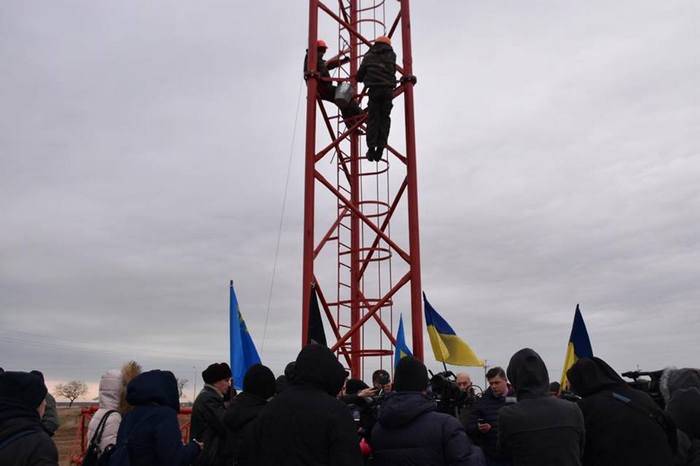 According to him, for this purpose, it is planned to increase the height of the TV tower in Chaplinka from 92 to 133 meters, create an additional digital multiplex that will broadcast the first five Ukrainian channels to Armyansk and Krasnoperekopsk, as well as organize analogue broadcasting of two more TV channels and seven radio stations.
According to Kostinsky, the signal from the Chaplinsky Tower will cover the Chaplinsky and Kalanchak districts of the Kherson region and the Krasnoperekopsky district of the Crimea.
Since September, Ukraine has announced the start of broadcasting five TV channels to the Crimea through a tower in Chongar. However, according to the vice-premier of the Crimean government, Dmitry Polonsky, on the peninsula of Ukrainian TV, "as it was not, so it was not." The Public Chamber of Crimea called the project a failure. As its head Grigory Ioffe noted, even if he succeeded, the Crimeans would not be interested in this content, reports
RIA News
.