Online voting on the choice of names for the bridge across the Kerch Strait is nearing completion, according to organizers.
Voting on the site
Nazimost.rf
It has been a whole month since November 16.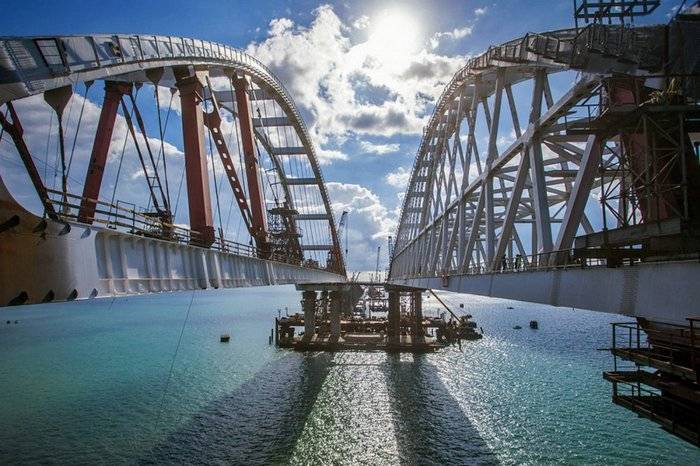 Saturday, December 16 - the last day when you can influence the results. At 12 hours of the night, the voting will be closed, and the organizers will start summing up
- leads
RIA News
message of the Crimean Bridge information center.
Users are offered a choice of five names: the Crimean Bridge, Kerch, Tuzla, Friendship Bridge or Reunification Bridge. Those who are not satisfied with the names, can offer their own version.
So far, with a confident lead, the name Krymsky Bridge is in the lead, the Kerch Bridge is in second place, the Reunification Bridge is in third place.
The official name of the structure will appear on topographic maps and road signs.
The survey participants offered the following options: Russian Bridge, Freedom Bridge, Polite, Vladimirsky, Road to Home, Our Bridge, Bridge of Unity, Bridge of Hope, Bridge of Independence, Motherland, Bolshoi Krymsky Bridge, Peace Bridge and others.
The 19 bridge with kilometers of kilometers will connect the Kuban and the Crimea and become the longest in Russia. Automobile traffic is scheduled to launch in December 2018.