Discussion of the incident involving aircraft of the Russian Aerospace Force and the United States Air Force in the sky over Syria continues. A few days ago, "Military Review" published material in which it was reported that the Russian Su-35 fighter literally drove away from the Su-25 attack aircraft in the skies over the SAR the American F-22 aircraft. The US Air Force aircraft tried to impede the actions of the Russian "Sushka" on the implementation of anti-terrorism in the Euphrates region.
The F-22 was approaching Russian attack aircraft at an unsafe distance, shooting heat traps that could provoke a plane crash. As soon as the Su-35C appeared in the area, the American plane hurried off.
Now this incident in the Syrian sky is commented on both in Russia and in the USA. The incident was promised to "sort out" by US Secretary of Defense James Mattis.
From his statement:
We will definitely figure it out. While I can not give an exact answer, whether it is a question of unsafe piloting, pilot's irritability or persons who are trying to do unreasonable things.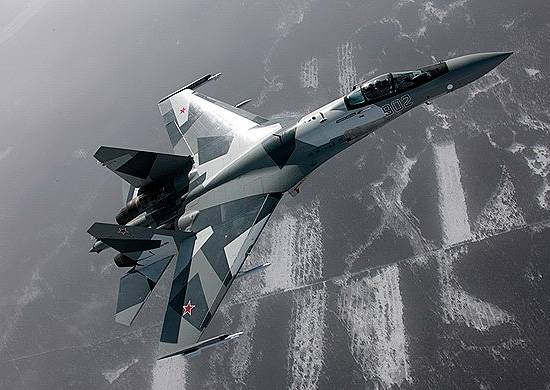 It should be noted that the United States accuses Russia of violating the "air border" that separates the zones of air influence in the sky of Syria. Agreements on such borders allegedly were previously reached. The Russian Defense Ministry reports that no Su-25 "red lines" were crossed, and the actions of the American pilots became a provocation, which was skillfully stopped by Su-35.
In addition, the Russian Defense Ministry stressed that by definition, there can be no "zones of American air influence" in Syria, since the US troops are in the SAR illegally.