Ukrainian Foreign Minister Pavel Klimkin, speaking at a meeting of the UN Security Council on the DPRK issue, called North Korea a "client" of Russia, which introduces a "dangerous imbalance" into the international security system.
The continued occupation of the territory of Ukraine by a country with nuclear
weapons
actually led to a geographical expansion of areas where nuclear weapons are located. The Russian military aggression against Ukraine, as well as the systematic provocations of its client DPRK, caused a dangerous imbalance in the existing international security system, undermining the effectiveness and reliability of the non-proliferation regime (nuclear weapons)
- said Klimkin, without specifying at the same time why he considers the DPRK as a client of Russia.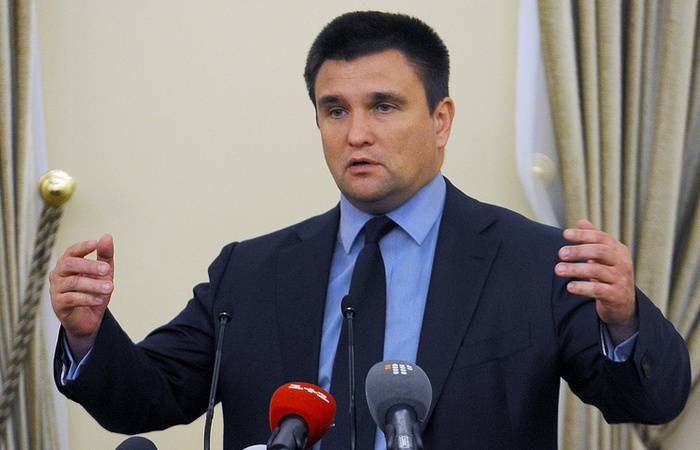 We (the UN countries) must stand together to guarantee responsibility for the violation of (international norms) - no matter which countries: a recognized country owning nuclear weapons or those who, unfortunately, desperately want such a status, which will not be
- the minister added.
Earlier, Klimkin entered into polemics with Russia's permanent representative to the UN, Vasily Nebenzei, he called his speech irresponsible and outrageous.
The representative of Russia said that the North Korean nuclear missile program is a kind of response to exercises near North Korea. Russia organizes military exercises, they are incredibly large in scale. So, according to the Russian logic, now I should have called on my state to become a nuclear power and start developing a nuclear program.
- he noted.
After that, the permanent representative of Russia also asked for the floor for a reply.
I just want to say that I am glad that there are a lot of people in the hall. Because they had the opportunity to see for themselves the disrespect of the Ukrainian delegation to the UN Security Council and other countries
- answered Nebenzya.
Earlier, during a meeting of the UN Security Council on the DPRK, Klimkin noted that Russia is violating the guarantees of the Budapest Memorandum, mentioning the annexation of Crimea to Russia and the Donbass.