Two Palestinians died, 263 injured in clashes with the Israeli army in the Gaza Strip and the West Bank on Friday, reported
RIA News
Representatives of the Palestinian Ministry of Health and the Red Crescent.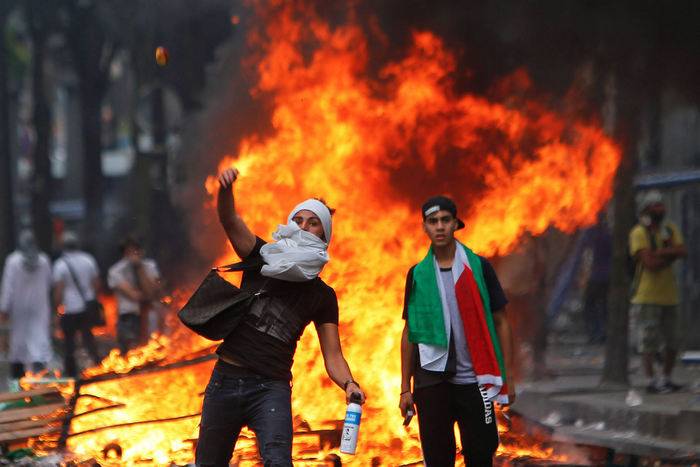 Clashes of protesters with the Israeli security forces have been going on for more than a week with varying degrees of intensity in response to the decision of US President Donald Trump to recognize Jerusalem as the capital of Israel and transfer the embassy there. As of Friday morning, six Palestinians were killed and thousands more injured than 1,9.
Palestinian Red Crescent staff provided 263 ambulance services to Palestinians in the West Bank and Jerusalem, of which 13 was injured by combat bullets, 47 rubber, 177 suffered from tear gas, said Erab Al Fuqaha, spokesman for the Palestinian Red Crescent.
According to him, on Friday during clashes in the Gaza Strip, 120 Palestinians suffered, of which 10 were seriously injured.