Lithuanian information portal
BaltNews.lt
conducted a remarkable survey among residents of Lithuanian cities. The survey participants were asked to comment on whether they watched the press conference of Russian President Vladimir Putin, and how they show their attitude to the Russian leader's speech.
It turned out that 13% of Lithuanians were closely following the answers of Vladimir Putin, saying that "it was very interesting." 32% also answered that the live broadcast of the press conference was not watched, but they got acquainted with the answers of the President of Russia from the media after the end of the event.
Only 9% of respondents unequivocally stated that they did not show interest in the press conference, since they are not interested in politics at all.
An interesting answer was given by 46% of respondents:
They did not know about the event, but now we consider it important, because if you don't listen to Putin, then who do you listen to?
In Lithuania, they commented on the results of the survey, saying that despite all the NATO forces in the country, for one NATO soldier in the country "there are three pro-Russian partisans."
We will remind, earlier in Lithuania, a survey was conducted on the subject of public interest to local political figures.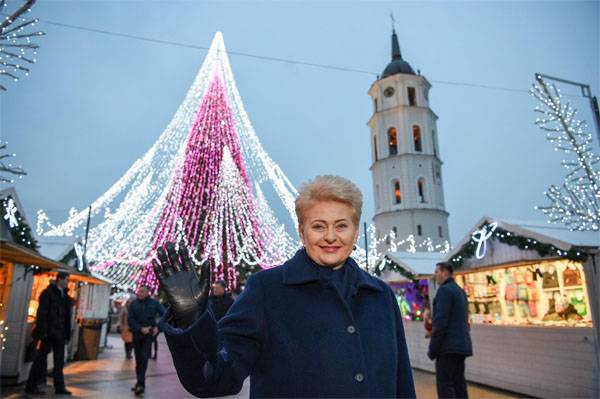 Then about 15% of Lithuanian citizens stated that they constantly monitor the speeches of the head of state Dalia Grybauskaite. As can be seen, according to the media rating in Lithuania, Grybauskaite was not far off from the president of Russia.