The Western coalition claims that the IG terrorists (the group is banned in the Russian Federation) move freely in areas that are controlled by the Assad regime, reports
RIA News
.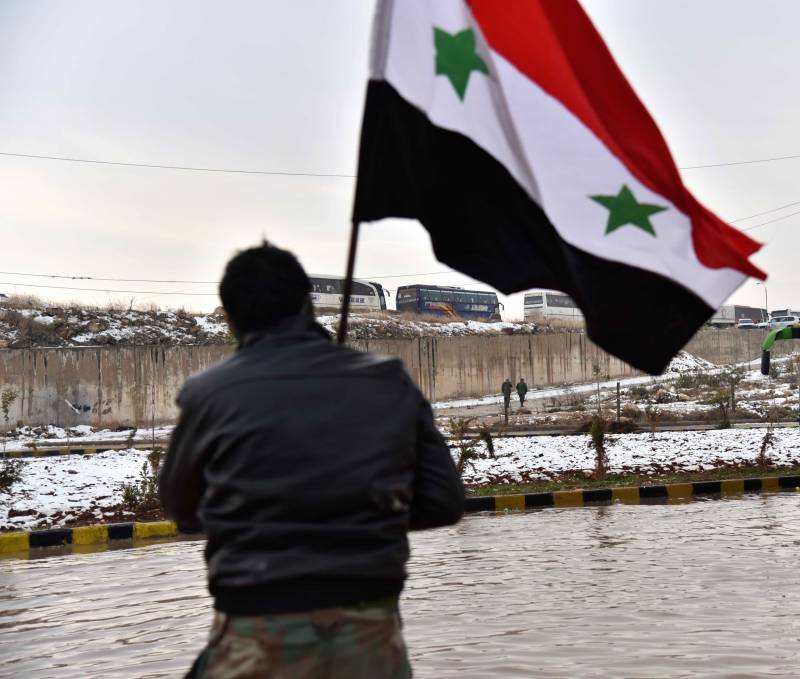 The IS terrorists moved freely throughout the territory controlled by the forces of the pro Syrian regime,
says the release to the agency.
It is reported that the coalition partner forces, namely the Magavir Es-Saura (MaT) group, destroyed more than 20 terrorists on December 13 near Al-Tanfa, when "an IG terrorist convoy passed through the territory controlled by the regime for the second time".
According to a coalition spokesman, MaT, "discovered an enemy convoy ... and quickly and professionally carried out an operation to prevent their further invasion."
Despite the presence of Russian-backed forces of the pro-Syrian regime in the area, the IS still finds ways to move freely along the borders where the regime's forces are located and pose a threat
quoted by the press service of General Jonathan Braga.
He also noted that the United States will continue to "work together with partner forces to hinder the ability of terrorists to regroup and reorganize."
The press service added that "despite the fact that the IG lost more than 98% of the territory," the militants of this group "still pose a threat to the people of Syria".
The coalition remains committed to supporting its partner forces for the final defeat of the IG,
follows from the statement.
At the same time, the agency reminds, the Syrian Foreign Ministry sent letters to the UN Security Council and the Secretary General of the organization, which condemns the regular bombardment of the Western coalition led by the United States of civilians in the province of Deir ez-Zor and accuses the coalition forces of covering up the withdrawal IG terrorists.