Bank of Russia went to the next reduction in the key rate. The bar has been lowered by an additional 0,5 percentage point and is now 7,75%. Officially, the decision to reduce the key rate of the Central Bank of the Russian Federation comes into force on Monday 18 December.
From the statement of the press service
Central Bank of Russia
:
The Board of Directors of the Bank of Russia 15 December 2017 of the year decided to lower the key rate from 8,25 to 7,75% per annum.
The previous key rate indicator (indicated by 8,25%) was "held up" from October October of the current year.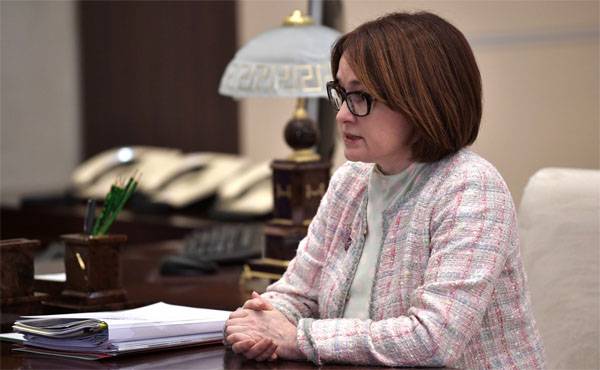 On such a decision as lowering the base rate by 0,5%, the Board of Directors of the Bank of Russia went due to the fact that the inflation rates are significantly lower than the target ones. If you believe the reports of the same Central Bank, then the rate of inflation at the moment in annual terms is about 2,5%. At the same time, 4% was determined as a target indicator at the beginning of the year.
Following the meeting of the Board of Directors of the Bank of Russia, the press conference is held by the head of the Central Bank Elvira Nabiullina.