Israeli Defense Minister Avigdor Lieberman explained the activation of rocket attacks from the Gaza Strip by the "internal struggle" of various Palestinian groups, reports
RIA News
.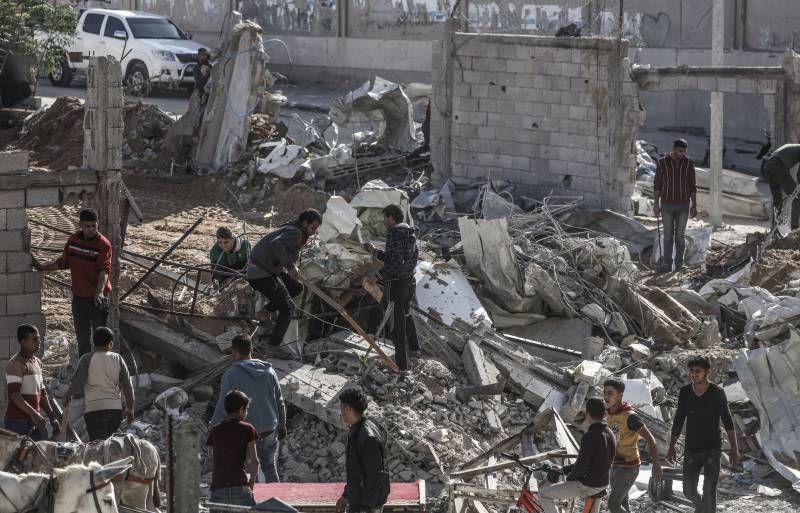 Results of the Israeli army's retaliation against Gaza, 9 December 2017
In a week, Palestinian militants fired about a dozen missiles in the south of Israel, two of which fell within the boundaries of the 25 city of Sderot, and four were hit by the Iron Dome missile defense system.
Recall that the activity of the militants increased after the recognition by the United States of Jerusalem as the capital of the Jewish state.
The recent shelling of Sderot from the Gaza Strip has nothing to do with the Israeli deterrent force, but is connected with the internal struggle between various Palestinian factions. We know what, how and when to do,
Lieberman said when visiting the city of Sderot.
I hope that the people of Gaza will force their leaders to invest all their efforts and resources in improving the economy in the sector, and not in digging tunnels, building rockets and firing at Israel. So they only endanger the entire population of the Gaza Strip. However, in any case, I instructed the army to be ready for any development of events,
added the minister.
According to local media, small radical groups that are at war with the Hamas ruling in the Gaza Strip are behind the shelling. It was the Hamas leadership that Israel declared responsible for any aggressive actions from the territory of the enclave and demands that all Palestinian factions comply with the ceasefire.
The launches of missiles, which so far do not suffer, the Israelis respond with strikes on objects belonging to Hamas.