A survey conducted by the Washington-based Pew Research research center was devoted to the study of public opinion on regional policies among citizens of Tunisia, Lebanon, Jordan, Israel and Turkey, writes the publication Haaretz.com.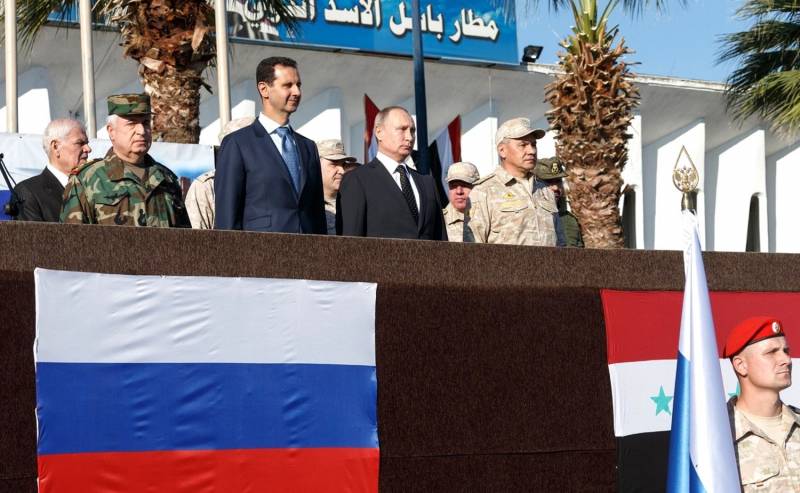 Israeli Prime Minister Benjamin Netanyahu was recognized as the least popular leader in the region, even lagging behind Syrian President Bashar al-Assad and Iranian President Hassan Rouhani.
"While 64 percent of respondents across the region said that Russia currently has a much greater influence on the situation in the region than ten years ago, almost similar numbers, 63 and 62 percent, respectively, believe that the same can be said about the influence of Turkey and the United States ", - cites the article
MixedNews
.
More than half of the respondents (53%) believe that the influence of Iran in the region has grown over the last decade, while the same indicator for Israel was 46%, and for Saudi Arabia - 41%. According to the survey, Egypt was the only country that had lost some of its influence over the past 10 years, with 46% of respondents saying that it is less influential today, and only 19 percent believe that Egypt's regional influence has increased.
The survey also investigated the attitude of residents to the leaders of other countries in the region. In other words, the respondents were not offered to rate the popularity of their own leaders.
"In Jordan, the king of Saudi Arabia Salman ibn Abdul-Aziz Al Saud was the undisputed favorite, as 86% of respondents expressed their approval with him. Two thirds of the respondents, about 66%, said the same about Turkish President Recep Tayyip Erdogan. Netanyahu was recognized as the least popular among the leaders of the region by Jordan residents who participated in the survey, with only 1 percent saying they approve of it. Among all the countries of the Arab world, only Jordan and Egypt have a peace treaty with Israel, "the material says.
In Turkey, the Saudi monarch was the only regional leader who was positively perceived by more than 20 percent of the respondents.
In Israel, the most popular leaders were Egyptian President Aabdel Fattah al-Sisi and King of Jordan Abdullah II, who were rated positively by 44 and 43 respectively by the percentage of respondents. Erdogan and King Salman received approval of 15 and 14, respectively, of the percent of Israeli respondents. And finally, less than 7 percent of the votes went to Bashar al-Assad and Hassan Rouhani.
It is noted that "in fact, the only country out of five respondents, where Assad and Rouhani enjoyed some popularity, was Lebanon: both received the highest rating - 45 percent positive feedback." Netanyahu was "the last to come," and 0 percent of Lebanese respondents expressed their approval.
In Tunisia, Erdogan won the popularity contest - 59% of respondents said they approve of his actions. Netanyahu was the least popular here too - only 7% of Tunisians voted for him.