Two people were killed and seven were injured in the self-proclaimed Donetsk People's Republic over the past week as a result of shelling by the Ukrainian security forces, Edward Basurin, deputy commander of the operational command of the DPR, told reporters on Friday.
As a result of attacks from the side of the Ukrainian Armed Forces (Ukrainian Armed Forces), four civilians were injured. Two died and three wounded personnel of the Armed Forces of the DNI
- said Basurin.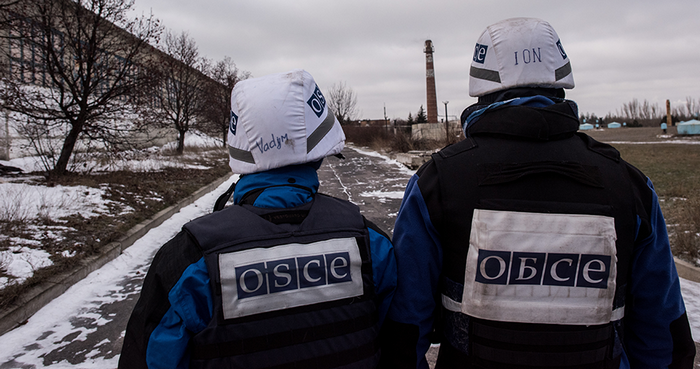 According to him, over the week, there were about 250 truce violations by the security forces, more than 50 homes, a kindergarten and an outpatient clinic were damaged.
At the same time, Basurin declared that the observers of the OSCE mission were unwilling to record the consequences of shelling by the Ukrainian security forces.
He called on the deputy head of the OSCE mission in Ukraine, Alexander Hug, to draw attention to violations by the Ukrainian security forces and "take effective measures to protect the citizens of the republic and international law."
In your inaction, Mr. Hug, we see a frank reluctance to record the war crimes of the current Ukrainian regime. In fact, in spite of our reports and messages of the JCCC, none of the representatives of the OSCE SMM arrived at the shelling sites. And citizens of our republic continue to die and get injured from criminal actions.
- added Basurin.