Next year, the Strategic Missile Forces will receive the 20 launchers of intercontinental ballistic missile complex "Yars", reports
TASS
Post commander of troops Sergei Karakaev.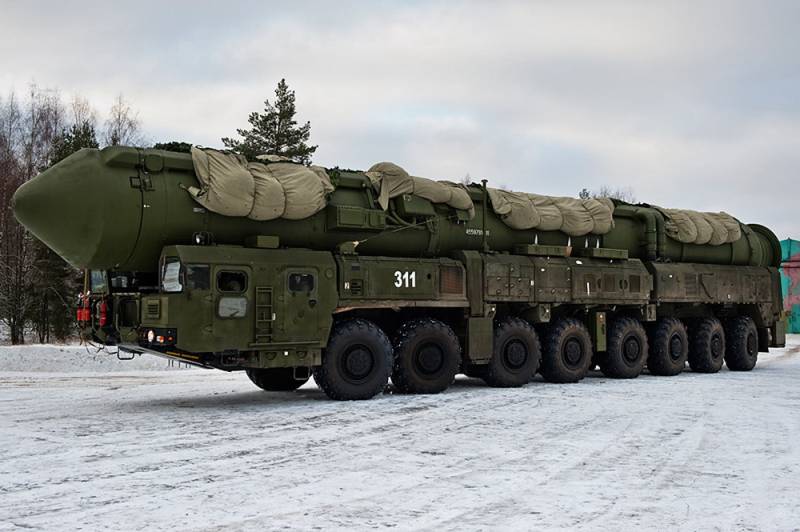 More 20 launchers of the Yars missile system in stationary and mobile base versions,
said the commander, answering the appropriate question.
According to him, currently, about 200 launchers of mobile ground-based missile systems (PGRK) are on combat duty.
Their number in recent years has not changed significantly. Instead of generating the guarantee resource, the Topol PGRK, we enter into service and put on combat duty, the PGRK Yars,
clarified Karakaev.
He added that at present, there are several more nuclear warheads in the stationary grouping than in mobile ones, which is explained by the presence of "heavy" missile systems "Voevoda".
In the future, such a quantitative state of the carriers and warheads of the groups is planned to be generally preserved, which will allow the Strategic Missile Forces to perform the whole range of tasks as intended. This ratio to the 2020 year will not undergo significant changes
reported the commander.
He also noted that the Strategic Missile Forces in 2018 are planning to launch 12 rocket launches - twice as many as this year.
In the outgoing year, Topol missiles were launched to test promising military equipment.
According to Karakaev, the Topol rocket has basic technical characteristics similar to the Yars rocket.
The use of the carrier to be utilized in terms of the service life of the carrier and its start-up utilization significantly reduces the cost of flight tests of the combat equipment,
he explained.