Tests of the latest Russian machines for equipment "Warrior" completed, passes
Interfax
a message from the head of the Kalashnikov concern, Alexei Krivoruchko.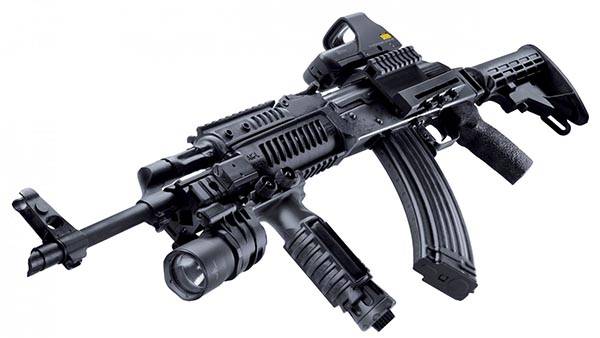 Tests completed. Everyone is waiting for debriefing,
said Krivoruchko agency.
In March, Deputy Prime Minister Dmitry Rogozin reported that a decision on adopting new automatic weapons is expected this year.
There will be no such - one won, the other lost. We will definitely develop both design schools - both the Degtyarev plant and the Kalashnikov plant,
then said Rogozin.
Recall the tests for the "Warrior" passed three automatic: AEK-971 (plant them. Degtyarev), AK-12 and AK-15 ("Kalashnikov").
According to Rogozin, the AK-12 can become an army machine gun, and the AEK-971 can go into service with special forces.
Automatic - different. A cheaper machine will, relatively speaking, be soldierly. We need a simple, cheap, efficient machine. In this regard, there is every chance that it will be AK-12. But with all the necessary "seasonings": Picatinny rail, telescopic butt, and most importantly - the internal structure, which allows for automatic shooting "not to get a nose",
said the vice premier.