US media have noted the high level of development of Russian sniper
weapons
. According to military experts, three sniper systems are now being used in Russia, which pose a serious danger to American soldiers, who are no longer saved by body armor.
The National Interest writes that in the USA it was possible to create body armor that can withstand the impact of Dragunov and SV-98 sniper rifles using 7,62x54 mm ammunition. But for the Russian army developed a large-caliber rifle SVDK designed to defeat the enemy, even in a heavy body armor.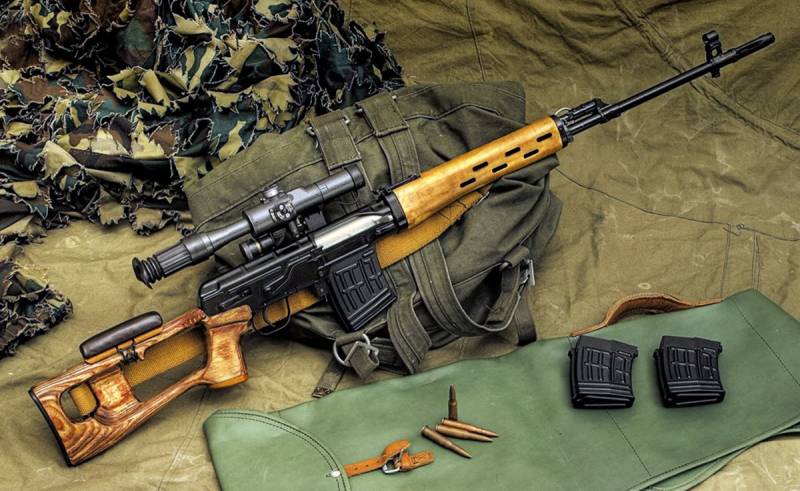 This weapon is created on the basis of a hunting carbine "Tiger-9" chambered for 9.3x64 mm. By the way, such ammunition was originally used for hunting large African animals, including elephants.
Having a relatively small weight (6,5 kilogram), SVDK is able to penetrate body armor from a distance of 600 meters. At the same time, NATO has no sniper systems comparable to the SVDK.
Also, the American edition notes the recently gaining popularity of the Russian sniper rifle Orsis T-5000 for .338 Lapua ammunition. In addition, it is reported on the development of the concern "Kalashnikov" on the basis of CB-98 rifles CB-338 under the same cartridge. The National Interest emphasizes that new weapons allow Russian snipers to pierce body armor from long distances.
American body armor will not be able to protect US Army soldiers from large-caliber Russian rifles ASVK and ASVK-M using 12,7xXNNXX mm ammunition. The publication notes that NATO has counterparts of a modernized KAFP, but the Russian rifle still differs favorably from them due to its lightness and compactness, reports WG-Sil