The American research center Asia Maritime Transparency Initiative publishes material that speaks of China's military activity. The material stated that while Washington is completely absorbed by the situation with the North Korean nuclear program, China is increasing its activity on islands in the South China Sea, including artificially created ones.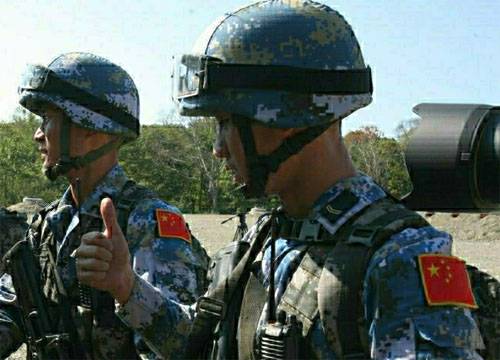 Specialists at the Asia Maritime Transparency Initiative say they have analyzed satellite imagery and concluded that traces of work carried out under the control of the Chinese military are visible on the Paracel Islands, as well as on the Spratly Archipelago (Nanshatsundao). It is noted that China is creating on the islands, which are claimed by several other countries in the region, hangars for
aviation
technicians, installs radar equipment, carries out soil work to create underground warehouses.
Earlier, the US Secretary of State (this week) called on official Beijing to "abandon provocative actions in disputed territories."
At the same time in Washington declare that they intend to occupy "neutrality" in the matter of ownership of the islands, adding about the "need to be guided by international law." And when did the United States themselves be guided by international law for the last time? Or is this right, according to Washington, extends to all countries of the world, except the United States?