The Canadian Defense Ministry is launching a tender to purchase modern fighter jets with a total value of up to $ 88 billion, reports
TSAMTO
.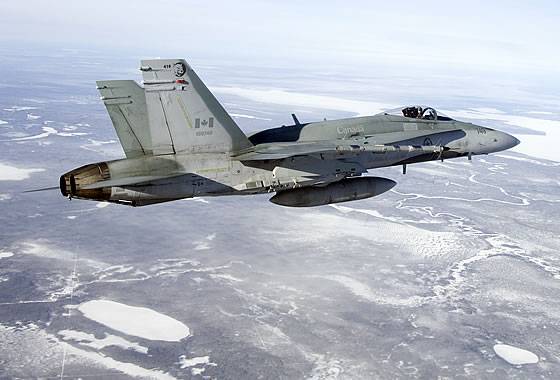 Consultations with manufacturers will begin in the 2018 year, and official requests for information should be sent before February 28. The winner of the tender is scheduled to be selected at the beginning of 2022.
"At the same time, the requirements for a new aircraft to replace the CF-18 were updated. Developed several years ago, the TTZ virtually eliminated all options, except for the F-35 "Lightning-2". Now the task is changed to ensure an open competition. In particular, the provision of stealth is excluded from the number of mandatory requirements, "writes the publication.
As a temporary measure before the procurement of new fighter aircraft, the Canadian government intends to purchase X / NUMX F / A-18 Hornet fighters and related spare parts in Australia.
It is reported that "this decision was made instead of the previously planned purchase of new F / A-18E / F" Super Hornet "of Boeing.
"The reason for this" reversal "is the Canadian government-led Boeing trade dispute involving Bombardier, which the American corporation filed in April with the US Department of Commerce, accusing it of receiving illegal subsidies from the Quebec regional government and dumping it when selling to the US at reduced prices for C-series aircraft, "the article says.
Additional Hornet aircraft will allow Canada to ensure the fulfillment of its obligations to NATO within the framework of the United States and Canadian North American Aerospace Defense Command aerospace defense system.