American edition
The Atlantic
publishes material reporting on the position of US Senator Lindsay Graham. According to Graham, the probability of war on the Korean Peninsula is about 70%. According to the statements of the American Republican senator, the likelihood of a conflict will reach such a level if Pyongyang conducts another nuclear test
weapons
.
Senator Graham:
If North Korea makes a decision on the next nuclear tests, with a probability of 70% I predict that the administration of President Trump will strike first. This will prevent the possibility of the "rocket man" (as Kim Jong-un is called in the USA after Trump's posting on Twitter) new nuclear weapons and missiles.
Further, a noteworthy statement about the nature of the reasoning of representatives of top American leadership:
We discussed the topic of the war against North Korea playing golf with President Trump.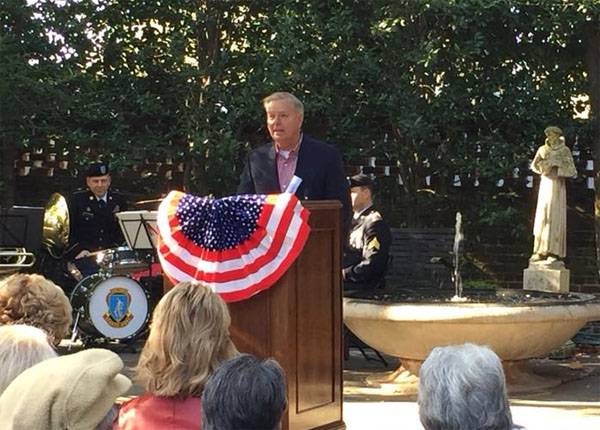 According to Graham, there is no longer any possibility of delivering pinpoint strikes, and therefore "we must assume the worst."
From the material:
This assumption is associated not only with the destruction of the DPRK nuclear arsenal, but also with the North Korean regime as such.
At the same time, Graham said that he didn't want historians to write later that the American authorities did not take into account the possibility of "talking to this guy" (by all appearances, North Korean head Kim Jong-un).