In the battle order of the Syrian army south of Aleppo, the T-72 Ural was spotted.
Tanks
-veterans provide fire support to advancing units, reports
Messenger of Mordovia
.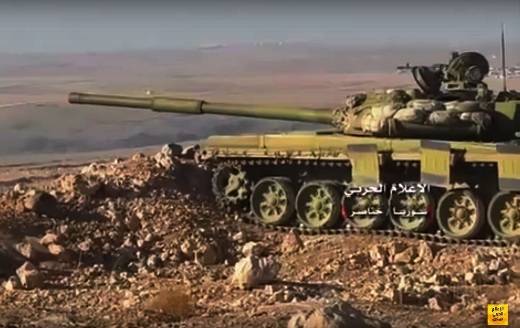 These machines are considered the oldest of all the modifications of the "seventy-twenty", they were transferred to Syria at the very beginning of the 80-s. In total, about 150 of such tanks were delivered to the Middle East.
They differ from the more recent versions of the T-72, which were later installed laser rangefinders. In addition, according to some experts, the armor of the tower was not multi-layered.
"By the beginning of the war in Syria, this technique could be called obsolete. Nevertheless, the "Urals" quite actively used in combat. Despite the fact that their armor protection was no longer up-to-date, the old Soviet tanks repeatedly saved their crews. Although the cases of ammunition explosions were also quite numerous, "writes the author of the material Dmitry Lemeshko.
In order to somehow increase the chances of survival, the crews hang sandbags on the armor, adapt another additional protection.
There is an opinion that most of the "Urals" was lost during the years of the conflict, "but the remaining cars are not going to go to the reserve, as the last battles demonstrate," concludes the publication.