Nicaragua's Armed Forces currently have the best
tank
park among the states of Latin America, writes
Rossiyskaya Gazeta
.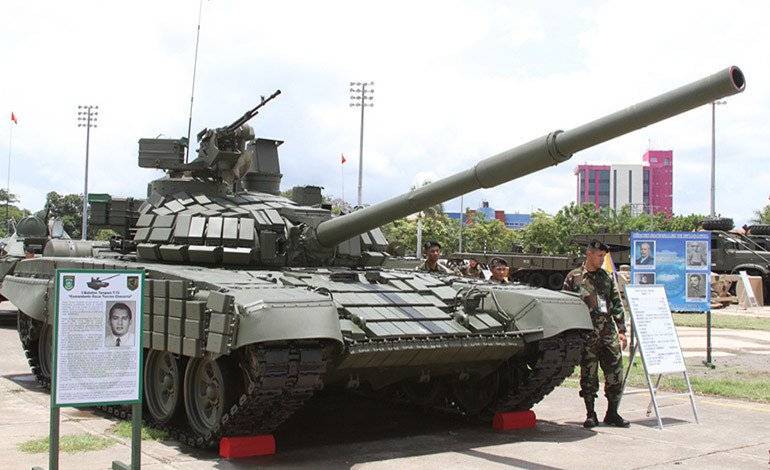 According to military experts, not a single army in this region can boast of combat vehicles that could be compared with the upgraded T-72BXNNXX from Russia.
"Nicaraguan" seventy doubles "have the latest fire control system, which includes the sight of the gunner-operator PN-72" Sosna-U "with automatic target tracking and panoramic device commander machine PKP-72" Hawkeye "with a third-generation thermal imager. Mounted navigation system. The gun is equipped with an improved stabilizer ", - stated in the material.
Another feature of the machine is the remote control 12,7-mm anti-aircraft machine gun.
It is also reported that in order to improve the operation of the machine, "the driver-mechanic has at its disposal an information and control chassis system, which informs about any malfunctions".
In addition, an auxiliary power unit is installed on the tank, which is activated at parking areas to save resource and save fuel.
The combat vehicle is equipped with the first generation dynamic protection.
According to experts, the majority of the characteristics of the T-72B1 modernized by JSC "61 armored repair plant" in the Leningrad Region, Chile surpasses existing Leopard-2A4, not to mention the older tanks: Leopard-1A1, Leopard-1A5 and M- 60A3 TTS Brazilian army.