The ex-Minister of Economic Development Ulyukayev, who appeared at the court hearing of the Zamoskvoretsky Court of Moscow "with things", stated that the acquittal sentence could be the only fair sentence in his regard. At the same time, Ulyukayev, who is accused of accepting a bribe on a large scale (2 million dollars in the USA), recalled popular wisdom: "Do not reproach from prison and from prison."
Ulyukaev once again called himself "a victim of a monstrous provocation."
Journalists who appeared in the courtroom of the ex-minister were asked whether he was going after the recent upheavals of the opposition.
Answer Ulyukaeva quotes
RIA News
:
No, I am not going to the opposition. I would be like a cat, which itself.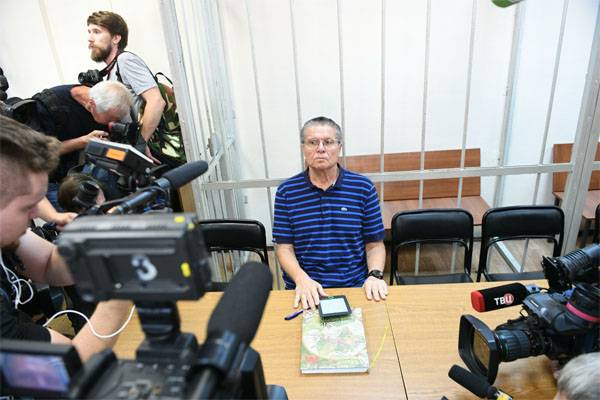 According to Ulyukaev, he intends to seek the criminal responsibility of Igor Sechin "for false denunciation."
Recall that on the eve of the press conference, Vladimir Putin answered the question of why there was such a justice system in Russia, in which one easily gives deadlines for minor offenses, while others can afford not to appear in court on the summons without any for themselves the consequences. According to the president, Sechin's refusal to appear at court hearings "is not against the law," but added that he ("Sechin)" could have come. "