Turkey decided to go to the next anti-American step. Recall that the other day in Turkey, a reward of 0,8 million dollars was announced for helping to arrest former Pentagon and CIA employees, whom Ankara calls involved in organizing a coup attempt. It is now known that a group of activists in Turkey - supporters of the Recep Erdogan party - turned to the prosecutor's office against the special representative of the US President Brett McGurk.
McGurk heads up the special office of the American president for the so-called international coalition involved in "fighting ISIS (* banned in the Russian Federation)".
From the news agency material
Anadolu
:
Talal Silo, press secretary of the Syrian Democratic Forces who fled to Turkey, showed that the so-called special representative of the US President for the International Coalition against LIH (*) supplied terrorists
weapon
, provided them with logistic and financial support. Everyone should know that the dreams of the circles behind Brett McGurk and the leader of the FETÖ terrorist movement Fethullah Gulen will not come true. Turkey will respond to all these attacks. Ankara will not allow separatist activities in Turkey.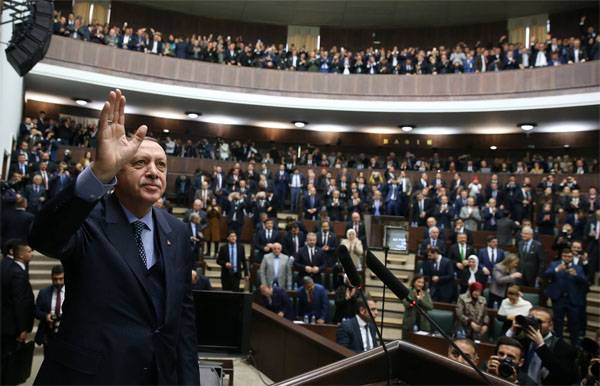 Recall that in Turkey they consider the main ideological inspirer of the coup attempt by the preacher Fethullah Gulen, who is hiding in the United States. Washington doesn't respond to Ankara's extradition request.