The presidents of Russia and the United States held telephone conversations. The Kremlin press service reports that Vladimir Putin and Donald Trump discussed the critical moments of the international agenda. One of the topics for discussion was the situation with the DPRK nuclear missile program.
From the material
presidential press service
:
On the initiative of the American side, Vladimir Putin had a telephone conversation with the President of the United States of America, Donald Trump. Topical issues of bilateral relations were discussed, as well as the situation at crisis points with an emphasis on resolving the nuclear problem of the Korean Peninsula. Agreed to continue contacts.
After the conversation, US President Donald Trump commented on the statements made by Vladimir Putin during the press conference. Recall that in response to a question from an American journalist, Vladimir Putin said that his political opponents put pressure on Trump in the United States, trying to present his presidency as illegitimate. In addition, the President of the Russian Federation noted that it was impossible not to see the economic successes of the United States, which were achieved after Trump assumed the presidency.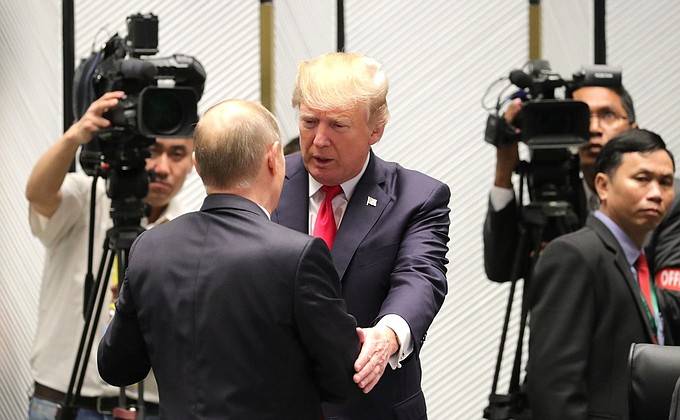 From the message on the official website of the White House:
President Trump thanked President Putin for acknowledging America's strong economic performance at the annual press conference.