The centenary is celebrated today by the Moscow Higher All-Arms Command School (Mosvok). Over a hundred years of work on training professional military personnel, the educational institution carried out 140 graduations, preparing more than 50 thousands of officers.
Department of Information
ministries of defense
reports that over the years, Mosvoku graduates have become more than 100 Heroes of the Soviet Union and the Russian Federation. Future generals and marshals began their way as servicemen in the Moscow Combined Arms. The university has released more than 600 representatives of the Soviet and Russian generals and five marshals.
The beginning
stories
MosVOKU (MOSKU) became the formation of the Moscow Revolutionary machine-gun school 15 of December 1917 of the year on the basis of the order for the troops of the Moscow garrison of 8 of December of the same year.
In 1937, the school was renamed the Moscow Military School named after the All-Russian Central Executive Committee, and in 1938, the Moscow Infantry School named after the USSR Supreme Soviet.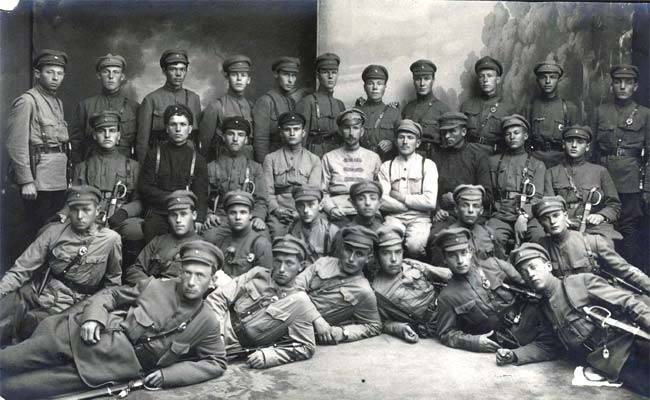 From the material of the Department of Information MO:
Now the Moscow Higher All-Arms Command School is a modern educational and scientific center that trains high-class specialists for the Armed Forces of Russia. The high level of training of officers is ensured by the presence in the school of a modern teaching and material base. The departments of the university are equipped with the latest training complexes for training gunners-operators for various armored vehicles, training facilities for shooting training
weapons
, driving simulators for individual driving, an interactive simulator for training in first aid and many others. A modern set of automated computer field equipment was put into operation, the control process, the target installations of which are fully automated. The school has its own research laboratory, engaged in development in the interests of the state's defense. It was here that the combat equipment of the second generation "Warrior" was tested, according to the results of the trial operation of which proposals were made to adjust the elements of the advanced equipment of the Russian soldier.
"Military Review" congratulates the current composition of Mosvok (Moscow Military University), all graduates of the military school and veterans-teachers on the anniversary of the university!