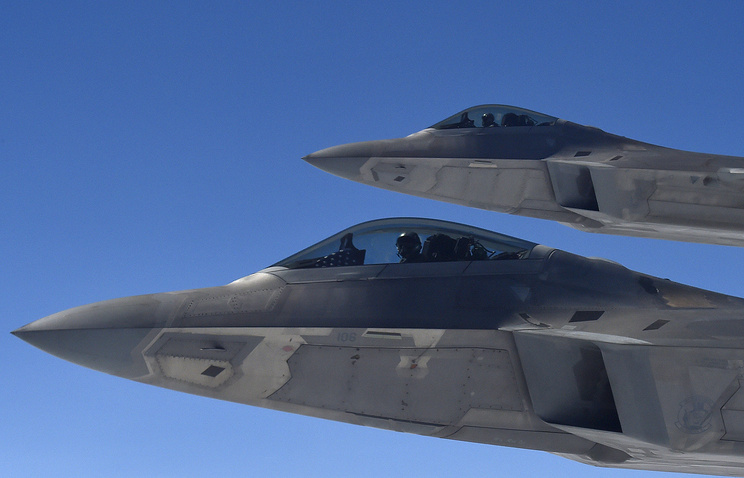 Two US Air Force F-22 fighters were raised to intercept two Russian combat aircraft in the sky over Syria near the Euphrates River. This was reported on Thursday by CNN, citing two US military representatives, reports
TASS
.
According to her, the incident occurred on Wednesday. According to CNN, Russian combat aircraft crossed the border of the de-escalation zone, and American fighters gave a few warning lights.
According to one American representative, the television company noted, the Russian Su-35 fighter was also in the area. According to the American representative, the issue of this incident was discussed on the line of communication designed to prevent air incidents in the skies over Syria.
Incident Prevention and Safety Memorandum
aviation
during operations in Syria was concluded on October 20, 2015 between the defense ministries of Russia and the United States and entered into force on the same day. The conclusion of this agreement was caused by the need to take measures to minimize the risks of incidents between aircraft of the Russian Federation and the international coalition led by the United States over the territory of Syria.