The secretary of the Council of National Security and Defense of Ukraine said about how "improved" the Ukrainian army over the past 3 year. According to Alexander Turchinov, "today Ukraine has a new army capable of defending the country." Turchinov noted that now Ukraine completely "meets the criteria for joining the NATO enhanced capabilities program."
Apparently, in order to comply with this program, the country's army must necessarily go through at least a couple of "boilers". And the Ukrainian army, along with numerous trash, called natsbatami, this "condition" brilliantly fulfilled.
Turchinov made a statement about Ukraine's compliance with the program of one of the stages of Euro-Atlantic integration during a meeting with the Secretary General of the North Atlantic military bloc, Jens Stoltenberg.
According to the press service of the National Security and Defense Council of Ukraine, Turchinov and Stoltenberg discussed "issues of countering Russian aggression and hybrid threats faced by Ukraine."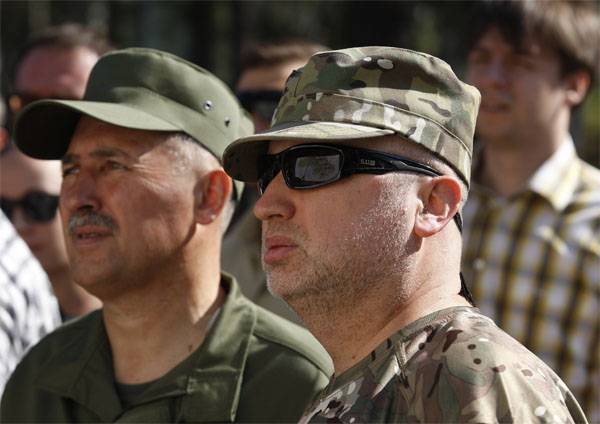 UNIAN
quotes Turchinov:
Based on the challenges that face the state today, a significant part of the state budget funds is directed to the defense and security of Ukraine. Total security and defense spending in 2017 exceeded 5% of GDP.