Mikhail Saakashvili, who was recently released from arrest in a courtroom in Kiev, today decided to comment on the statements made by Russian President Vladimir Putin at a press conference. Recall that Vladimir Putin was asked a question that featured the person of the ex-president of Georgia. The President of the Russian Federation said that Saakashvili's activity is a spit in the face of the Georgian and Ukrainian peoples. According to Vladimir Putin, it is strange to observe Georgian Saakashvili running around Kiev squares and shouting that he is Ukrainian.
Vladimir Putin:
Are there no Ukrainians in Ukraine anymore?
Saakashvili writes on his Facebook page:
Well, Putin can not forget me! Do not you think it is no coincidence that his theses completely coincide with Bankova's thoughts and terminology?
Then Saakashvili announced that his arrest in Kiev was "a joint operation of the FSB and the SBU".
From the statement of the ex-governor of the Odessa region:
I am sure that the "case" against me and my arrest are joint operation of the FSB and the SBU. Believe me, I have enough experience not to make such statements just on the air, and Putin has practically confirmed this today. Putin is more comfortable with the "booth" existing in Ukraine and he does not want to loosen it, but he hates me and is afraid how the hell is incense.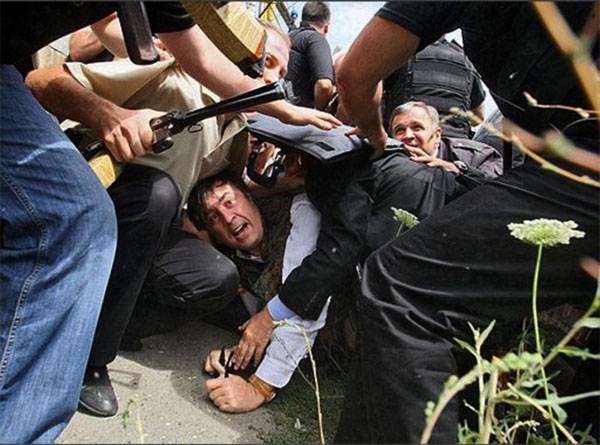 Apparently, the "fear" of Putin Saakashvili manifested itself in frames when the latter chewed his tie in front of the camera or fell with round eyes to the ground at the sound of a Russian military aircraft flying by ...