After a long discussion in the Bulgarian government, they agreed on the amount of funds from the budget, which they are ready to spend on repair and maintenance of MiG-29 aircraft. In the Bulgarian Cabinet document, the procedure is called "airworthiness assurance". Recall that earlier the Bulgarian authorities complained that the pilots of the country's Air Force refused to sit at the helm of the MiG-29 for reasons of personal safety - aircraft for a long time did not undergo procedures as part of routine maintenance.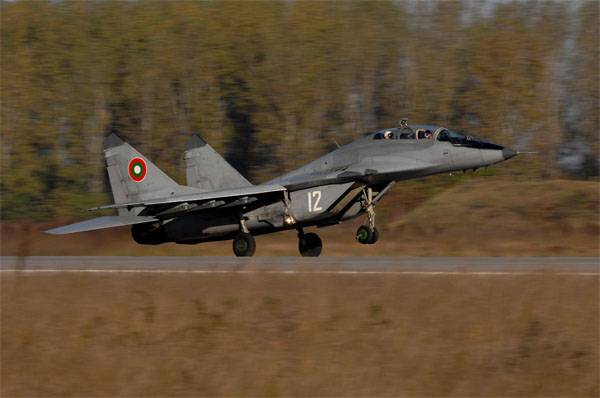 The amount agreed to by the government by the Government of Boyko Borisov will be almost 20 million leva. In rubles it is more than 700 million rubles. In total, the budget previously agreed amount in 30,5 million leva, of which almost 10 million already, as it turned out, allocated. At the same time, the government does not publish accounting data on what exactly these funds were spent on.
It should be recalled that previously official Sofia entered into a contract with the Russian corporation RSK MiG, which will extend the resources of the MiG-29 aircraft of the Bulgarian Air Force. Initially, the country stated that it was necessary to rearm
Aviation
to western planes. After calculating the funds in the military budget, they decided to stop on the repair of existing Soviet equipment.
According to some reports, the Bulgarian Air Force today is in service with 12 MiG-29 airplanes and three MiG-29UB, which require repair.