Dmitry Tymchuk, who at one time received the nickname "talking helmet" for his stories about the "exploits" of the Ukrainian army in the "ATO" zone, commented on the financial resources for Ukraine provided by the US military budget. Recall that we are talking about 350 million dollars. According to Tymchuk, he is concerned that the issue of sending Javelin anti-tank missile systems to Ukraine has "stalled".
Tymchuk believes that the United States is not ready to supply these complexes in order "not to annoy Russia in the Donbas." At the same time, the "talking helmet" said that she did not see this tragedy. Statement Tymchuk leads information portal
"Apostrophe"
:
I do not see this as a tragedy. Yes, we would, of course, not be prevented by these anti-tank systems. But, on the other hand, it is important that we already hear - what the American side plans to provide us with within this assistance. These are anti-aircraft radar and radar systems, floating facilities for naval forces. We must be prepared for open aggression of the Russian Federation, but today this threat does not have a high probability. But we definitely need to be ready for this. And we are obliged to control the airspace online - this is unique. This is what concerns, for example, radar.
In Tymchuk, the correspondents of Apostroph inquired whether the financial support of Ukraine from the USA in the amount of $ 350 million would be "help in deterring Putin's aggression." According to Tymchuk, "yes, it will."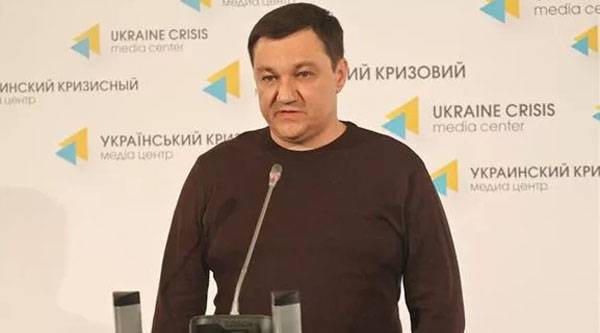 Further, Tymchuk answered the question of why the Ukrainian army of the Javelin anti-tank systems in general is necessary?
From the material:
Javelin is a system that would not allow them (LDNR) to feel free, at a minimum. I think that even with the first deliveries of this weapon, even before its use as an anti-tank system, the use of armored vehicles by the enemy would have changed dramatically. This is a purely military argument.
At the same time, Tymchuk could not really formulate an answer to the question of when Ukraine can get these complexes, and whether they will receive them at all.
Against this background, there are reports from Kiev that the National Bank of Ukraine expects a loan in the amount of 3,5 billion from the IMF next year.