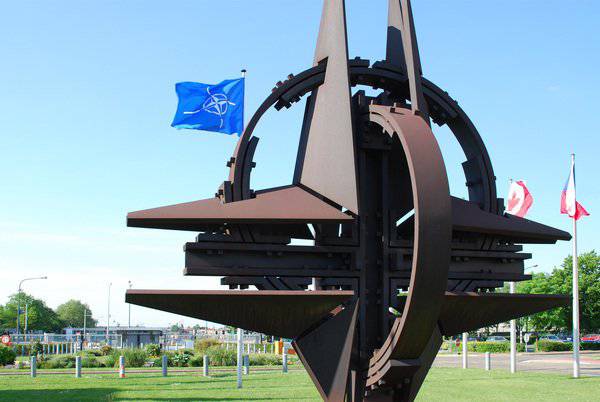 NEWS
. Deputy Foreign Minister Alexander Grushko will be appointed as the new representative of Russia to NATO. About this reports on Friday the newspaper "Kommersant", citing sources at the headquarters of the alliance in Brussels and the Russian diplomatic mission. Grushko will replace Dmitry Rogozin, who at the end of December of last year was appointed deputy prime minister in charge of the development of the defense complex.
"Russia has finally decided on the candidacy, Grushko is coming to us," the edition quotes an informed NATO member.
News
that the choice fell on Grushko, the interlocutor of the publication was "very happy": in the Russian Foreign Ministry Alexander Grushko oversees the issues of pan-European and Euro-Atlantic organizations and knows the subject thoroughly. "Grushko is a professional and has been engaged in NATO for a long time, he really doesn't need to explain anything," said a source in an interview with journalists. "I'm sure he will quickly get up to speed."
The Russian Foreign Ministry "Kommersant" confirmed the appointment of Grushko to the post of permanent representative, refusing, however, to disclose the details of the permutation. In the Kremlin, however, the publication reported that the presidential decree on this account has not yet been signed.
The place of the representative of the Russian Federation at NATO has been vacant for the last three months. All this time there was a search for a suitable candidate. The unofficial list of applicants, according to officials polled by Kommersant in various government agencies, featured three senators at once: First Deputy Chairman of the Federation Council Alexander Torshin and heads of the Senate International Affairs and Defense and Security Committees Mikhail Margelov and Viktor Ozerov. The governor of the Moscow region Boris Gromov was named as another candidate.
Alexander Grushko will be the first career diplomat in this post. According to the newspaper, the first official event in which he will take part in the new status will be the meeting of the Russia-NATO Council at the level of foreign ministers, scheduled for April 19. The publication also notes that it is now Grushko who will have to deal with the NATO-Russia missile defense talks that have come to a dead end.
Alexander Grushko is 56 years old, he graduated from the Moscow State Institute of International Relations (MGIMO) and has been working at the Russian Foreign Ministry since 1977. In 1995-1996, he was head of the department of the Foreign Ministry's security and disarmament department. From 1996 to 2000, the year was the head of the Russian delegation on military security and arms control in Vienna. In 2001-2002 - Deputy Director, in 2002-2005 - Director of Pan-European Cooperation. Since September, 2005 - Deputy Minister of Foreign Affairs of Russia, ITAR-TASS reports.