The US Navy abandoned the idea of ​​returning the Oliver Hazard Perry-launched frigates of the type to the reserve, reports
Независимая газета
with reference resource USNI News.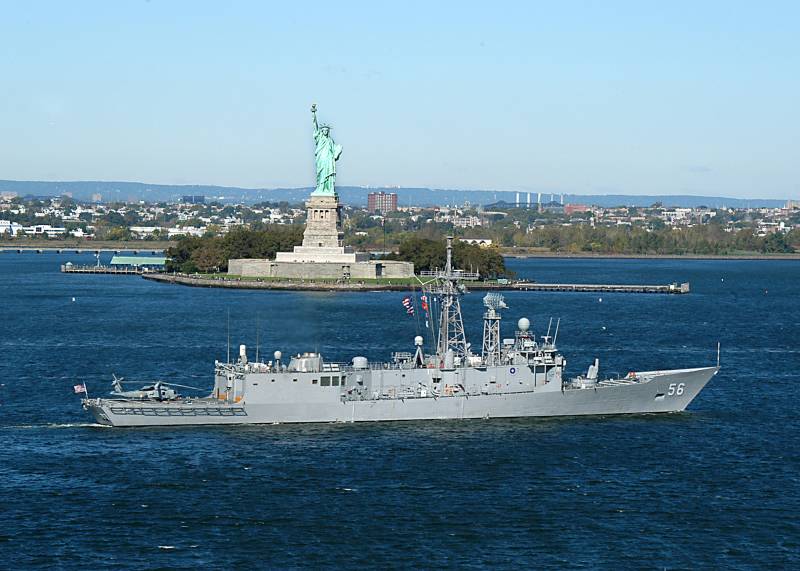 Frigate type Oliver Hazard Perry
"The idea of ​​returning to service conserved (on
navy
such ships are called "canned goods") frigates arose in the light of the promises of President Donald Trump to increase the fleet from 275 to 355 ships. It was assumed that the frigates would be sent to carry out missions in the coastal zone, thus freeing more modern ships from these tasks, "the material says.
However, the cost of returning to operation only one frigate was estimated at hundreds of millions of dollars. Too high cost of work put an end to the plans of resuscitation of frigates.
The resource specifies that the ships of the type "Oliver Hazard Perry" are designed as "an ocean escort ship capable of providing anti-submarine and anti-aircraft defense of transport convoys, amphibious formations and anti-submarine groups."
It is reported that from 1975-th to 2004 year was built 71 frigate of this type. The last of them was put into reserve in the 2015 year. The United States transfers and sells decommissioned ships to allied countries.
The newspaper reminds that in 1980's the Americans carried out modernization of 4's Iowa type battleships, which were built during World War II. At the same time, each of them, after upgrading, had Tomahawk cruise missiles onboard the 32, as well as modern artillery, torpedo, and other weapons.