On Tuesday, the Indonesian Air Force Air Base "Iswahyudi" arrived with a batch of four F-16C Fighting Falcon fighter jets, acquired from the US Air Force as part of the agreement signed in 2012,
TSAMTO
.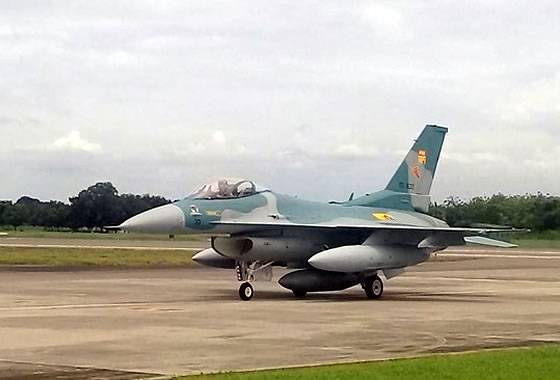 It is noteworthy that the press service of the US Air Force Hill Hill on December 6 announced the completion of the restoration and modernization of the last six F-16C Fighting Falcon fighters destined for Indonesia. However, not all airplanes "withstood" the five-day ferry flight — two of them due to engine problems remained at the Guam airbase and will arrive in Indonesia later.
In 2012, the Indonesian government allocated about $ 670 million for the removal of X-NUMX F-24C / D X. NUMX X-units from storage, their restoration and modernization. The first 16 fighter was transferred to Indonesia in July 25.
Earlier it was reported that the 24-upgraded F-16C / D will go into service with the 3 and 16-th fighter squadrons of the Indonesian Air Force deployed on the Iswahyudi (Madiun) and Roesmin Nuryadin (Pekanbaru) air bases.
Before delivery F-16C / D in service with the Indonesian Air Force had 10 fighter F-16A / B Blok.20, six fighter jets F-5E «Tiger-2», five Su-27SK / SCM and 11 Su-30MK / MK2, as well as 21 Khok-200.