During the fighting in Yemen, the Hussite rebels hit another armored vehicle, this time the American-made Caiman, which belonged to the Arab coalition led by Saudi Arabia, reports
Messenger of Mordovia
.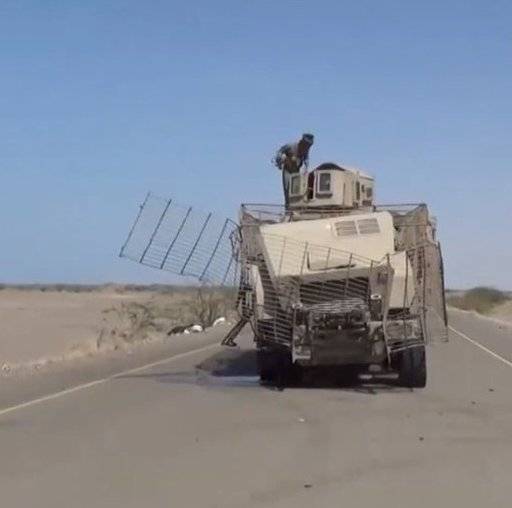 "This" crocodile ", thanks to a special capsule, is considered a highly protected armored vehicle, it is able to withstand an explosion 6 kg of TNT under the bottom and 8 kg - under the wheels. Moreover, in order to better resist the rocket-propelled grenades, the car in the photo is equipped with anti-cumulative gratings, "writes the author of the material, Lev Romanov.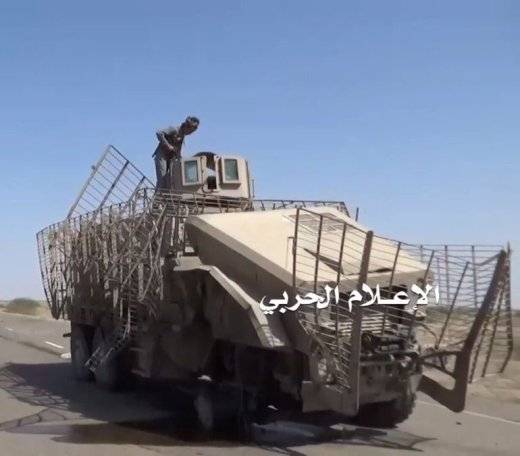 The weight of the armored car is about 27,6 T, its capacity is 10 people. Engine power - 450 l. with., gearbox - automatic. Maximum speed on the highway - 120 km / h. Power reserve - 645 km.
Apparently, the front right wheel of the armored car was damaged first. The explosion was of such strength that it ripped off the heavy armored hood. The car completely lost its course and was abandoned by the crew and the landing party.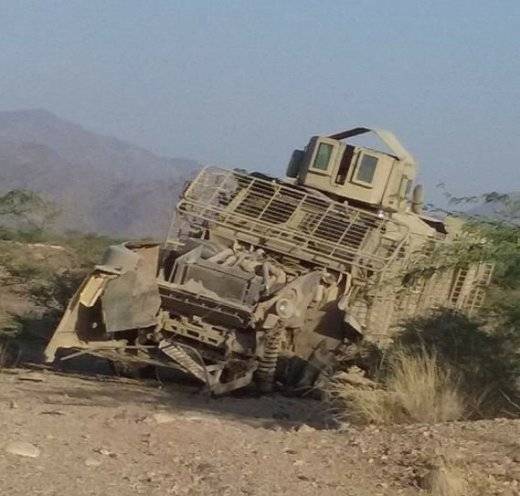 Also, another armored car of the Oshkosh M-ATV coalition was also a victim of a Hussite attack. Explosion of a landmine turned all the front part of the MRAP. As a result, this car can be added to the list of irretrievable losses.
Earlier, the destruction of a large number of Saudi
tanks
M1 "Abrams" and BMP M-2 "Bradley".