During a press conference, the American president was asked a question about "Russia's many contacts with Trump's campaign headquarters in the United States". And also the question of how Putin asses almost the year Trump is in power.
The Russian president noted that all the accusations against Russia are the campaign of Trump's opponents. Vladimir Putin noted that Trump's competitors are trying to present his presidency as "illegitimate".
Putin about the alleged "Russia's interference in the elections":
Why meetings of the ambassador of Russia should acquire the character of spy mania? Meeting the ambassador with someone is a worldwide practice. Got hooked on advertising our media in social networks. This makes no sense. Yes, our RT, Sputnik information agency, has a fraction of a percent of the American information and advertising market. And what is the market share of American companies, including ours, in Russia.
At the same time, the President of Russia noted that it was not he who was to give an assessment of Trump's work, but the American people, Trump's voters. According to Vladimir Putin, it is impossible not to notice that the substantial economic successes of the United States after the arrival of Trump, that the markets have grown, have manifested themselves.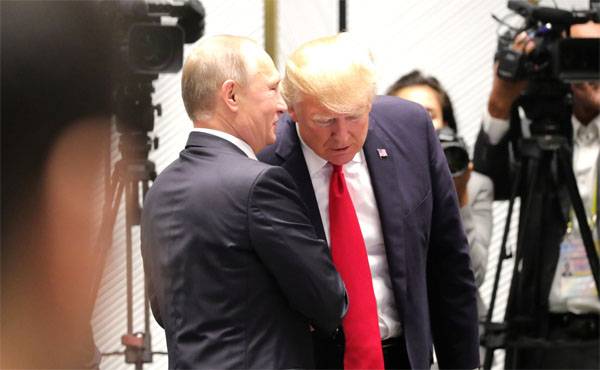 By the way, Trump himself has been talking about his economic success since he came to the presidency of the United States.