The American edition of The Washington Free Beacon, citing anonymous sources at the Pentagon, reports that the Russian military planned to expand and modernize a tactical nuclear arsenal.
weapons
, and developing events indicate that the country is preparing for a nuclear war.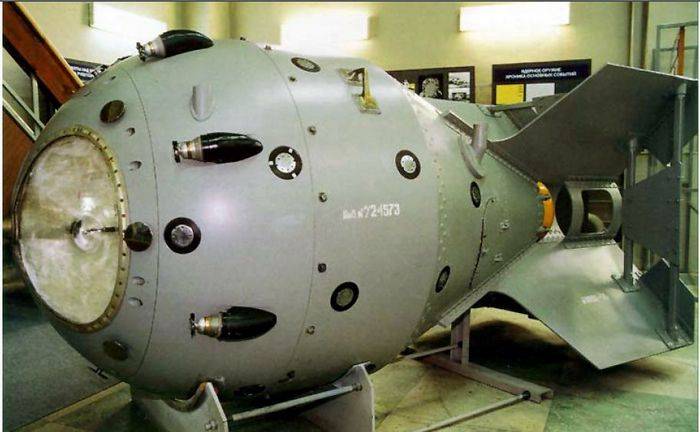 The publication writes that the increase in the number of nuclear warheads from seven to eight thousand should occur at the expense of low-power tactical nuclear warheads and will be completed by 2026 year. In particular, it is planned to create compact nuclear warheads with a capacity of ten to one thousand tons in TNT equivalent, intended, in particular, to equip high-precision cruise missiles and space satellites.
Such nuclear modernization looks ominous, because it is connected with the new strategic doctrine of Moscow, which requires the operational use of nuclear weapons during any conventional conflict.
- warns the publication.
The publication reported that the modernization will also affect several underground facilities of the nuclear command, designed to protect the military and civilian leadership in the event of a nuclear war. In this context, the publication mentions such objects as the underground command post of the 15-601 Perimeter system of the Strategic Missile Forces, located in the Kosvinsky Kamen (Northern Urals) mountain massif, the Beloretsk-16 bunker in Yamantau (South Urals), and also the Voronovo shelter. and Sharapovo, located near Moscow.
The publication notes that such events use loopholes in existing agreements between Russia and the United States, in particular, the Treaty on the Elimination of Intermediate-Range and Shorter-Range Missiles (concluded in 1987) and the Treaty on Measures for the Further Reduction and Restriction of Strategic Offensive Arms (entered into force in 2011).
The upcoming report on nuclear weapons in Russia, the US military plans to submit to US President Donald Trump in January 2018.