The process of the return of refugees to Syria has significantly intensified. Only in the last few days, more than 500 people have returned to the settlements in the oil fields of the eastern bank of the Euphrates. This is reported by the Syrian journalist Riyad Farid Hijab.
According to him, the refugees are returning to Marrat, Khatlu, Mazlum. Now people have a difficult task: to start restoring everything that was destroyed during the military confrontation with the terrorist group Islamic State (* banned in Russia). In a number of cases, militants turned infrastructure facilities into ammunition depots, which blew up during a retreat, which destroyed numerous buildings that had previously been houses for the local population. For this reason, many returnees simply have nowhere to live.
In connection with the most difficult humanitarian situation, an initiative of the Russian Center for Reconciliation of the Warring Parties was presented. It is the creation of the Territorial Administration Committee on the east bank of the Euphrates. The Committee includes both representatives of the Syrian leadership and the Kurdish self-defense units, leaders of local ethnic groups. It is planned to develop a joint action plan, which ultimately will lead to the beginning of large-scale work to restore the settlements destroyed by the war.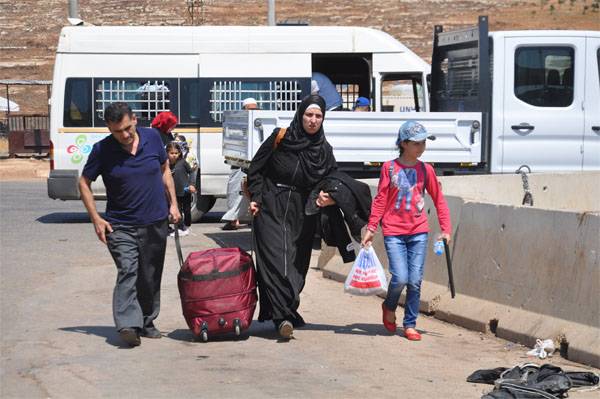 At this stage, work has been intensified on the issue of humanitarian aid in the most affected areas, the delivery of clean drinking water and medicines has been organized.
From the material of Riyadh Farid Hijab:
Only in the past day, the members of the Committee restored a mill and a bakery in the city of Salkhia, several tons of drinking water was delivered to the village of El Hulsenia; in Hatla village, dozens of civilians were rescued from diseases by specially invited military doctors.