On the Syrian-Turkish border, battles took place between the Turkish Armed Forces and the Kurds. Terrorists in the south of Damascus attacked the allies of the CAA. Reports about it
FAN
with reference to Syrian sources.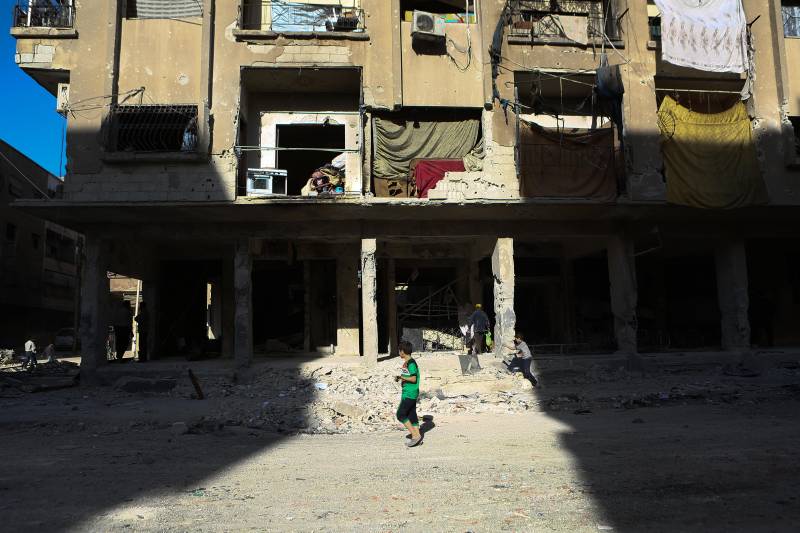 In the south-west of Damascus, clashes between government forces and armed opposition units did not subside. The most fierce fighting took place near the city of Mugr Al-Mir, where the CAA managed to free the hills of Tel Al-Ahmar, Tel Al-Madjana and Tel Al-Hatsan. Thus, the SAR troops systematically surround the settlement, trying to cut it off from other territories under the control of the militants.
Near the Syrian-Turkish border near the city of Kobani (Aleppo Province) by the evening fierce clashes between the Turkish army and the Popular Self-Defense Detachments (YPG) began. The initiator was the Turkish side. Kurdish units repulsed the attack, but lost several soldiers killed and wounded. Later, the Kurds opened fire on the southern outskirts of Turkey, as a result of which one civilian was killed.
Syrian Red Crescent brought humanitarian aid to the border town of Abu Kemal (Deir-ez-Zor province). As part of the cargo were kits with food and medicine. Also in the city continued the work of Syrian engineering units and employees of the Russian Center for reconciliation of the warring parties, leading work on mine clearance and restoration of the infrastructure of the village. The clashes between the Syrian Democratic Forces (SDF) and the IG detachments, which had fled under the onslaught of the CAA and the Russian Aerospace Force of the Russian Federation towards the territories controlled by the Kurds, resumed. As a result of the confrontation, the Kurdish forces succeeded in occupying the villages of Hasiyat, Jaishi, Jadleh, Al-Bahr and Garnay on the east bank of the Euphrates.
In the past 24 hours, two explosive devices, which had been planted by terrorists during the retreat, detonated at once in Raqqah. Due to the fact that the Kurds have not completed demining areas of the provincial capital, the explosions in Rakka occur almost daily. Nevertheless, the local population continues to return to the city, thereby putting their lives at risk. Without waiting for help from the Kurds or the forces of the Western coalition, civilians began to independently dismantle the rubble in the Ramla quarter.
Throughout the day, the Syrian units continued to develop the offensive in the northern part of Hama province. During the fighting, several strategic heights passed under the control of the CAA. The support of the forces of the SAR and the pro-Assad formations was provided by the Russian HVAC.