The President of the United States, Donald Trump, after making a statement about the "victory of the American army over ISIL (* prohibited in the Russian Federation) in Syria and Iraq" made another loud statement. According to Trump, the United States "has not had such economic success for a long time as it may occur after amending the tax code." The President of the United States said that the United States is on the verge of a "new economic miracle."
Trump:
Americans can see reduced taxes and higher incomes since February.
Further, the American president said that natural disasters - hurricanes - are hindering a more active growth of the American economy.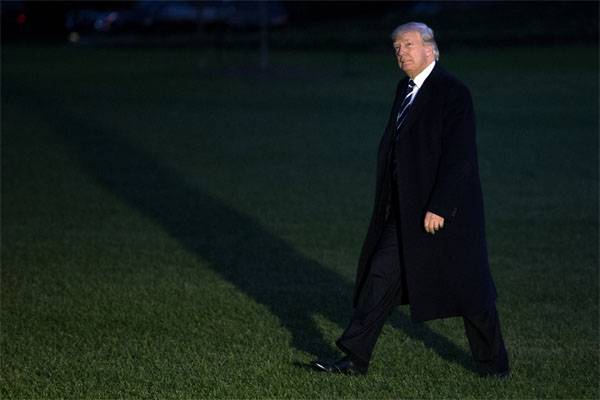 From the speech of Donald Trump:
Now the growth of the American economy is 3%, and if there were no hurricanes, then there would be 4%. But two years ago, when my (presidential) campaign began, it looked like inconceivable numbers. And everything will only grow. Our unemployment has fallen to a minimum in the last 17 years. Since the US elections, more than 2-million jobs have been created.
At the same time, many Americans believe that Trump's tax ala business initiative will increase revenues exclusively for "money bags", but not for ordinary citizens, including the American middle class.