The war with monuments in Ukraine continues. In Chernihiv region, local radical nationalists demolished the bust of the twice Hero of the Soviet Union, the commander of the Chernihiv-Volyn partisan unit of the Great Patriotic War, Major General Alexei Fedorov. The memorable bust was located in the school yard in the settlement of Koryukovka.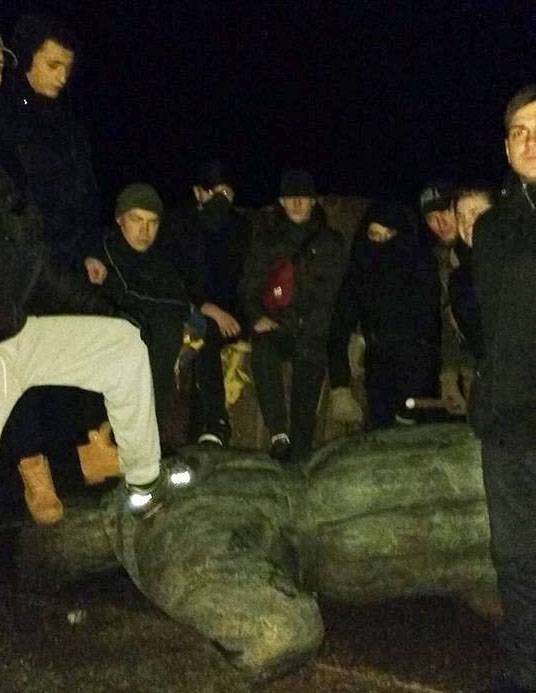 From the photo it is clear that the dirty work of the young people, two of whom frightenedly cover their faces, were committed in the dark.
How does the local media represent the demolition of the monument by local radicals? - from the material of the portal "Apostrophe":
In 1943, by order of the NKVD, Fedorov moved sabotage detachments to the territory of right-bank Ukraine and further to Volyn. There, his detachment conducted terrorist operations in Ukrainian settlements, resisted the UPA armed forces.
As can be seen, even the notion of "partisan formation" is being erased. Aleksey Fedorov's Ukrainian Bandera propaganda is trying to expose a "terrorist" to the resisting forces of the Ukrainian Insurgent Army. The fact that the leaders of these forces at one time took the oath of allegiance to Hitler's Germany, the Ukrainian media again prefer to remain silent.
This is how the monument looked like to the outrages of Ukrainian neo-Nazis, who declare themselves as "patriots of Ukraine":