At the extraordinary summit of the Organization of Islamic Cooperation, today a resolution was adopted in which the OIC countries recognize East Jerusalem as the capital of the Palestinian state. It is in fact not only recognition of East Jerusalem as the Palestinian capital, but also the statehood of Palestine itself.
The press voiced one of the theses of the resolution adopted by the OIC:
The Organization of Islamic Cooperation calls on all UN countries to recognize the state of Palestine and East Jerusalem as its occupied capital.
Another thesis resolution:
The United States has lost the important role of mediating the Palestinian-Israeli conflict.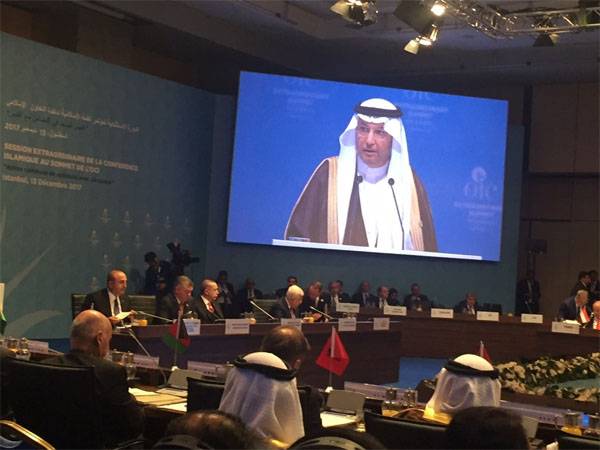 OIC countries called on the US President to withdraw his decision on recognizing Jerusalem as the capital of Israel.
For reference: the Organization of Islamic Cooperation, founded in 1969, includes 57 states, including Turkey, Saudi Arabia, Egypt, Tunisia, Uzbekistan, Kazakhstan, Kyrgyzstan, Turkmenistan, Algeria, Bangladesh, Qatar, Indonesia. Russia is an observer country in the OIC. The headquarters of the OIC is located in Saudi Jeddah. Previously, the structure was called the Organization of the Islamic Conference.