Early next year, the US plans to deploy a new brigade in Afghanistan, whose troops will assist the local security forces in fighting the Taliban formations (the organization is banned in the Russian Federation), reports
RIA News
Post Air Force Brigadier General Lance Bunch.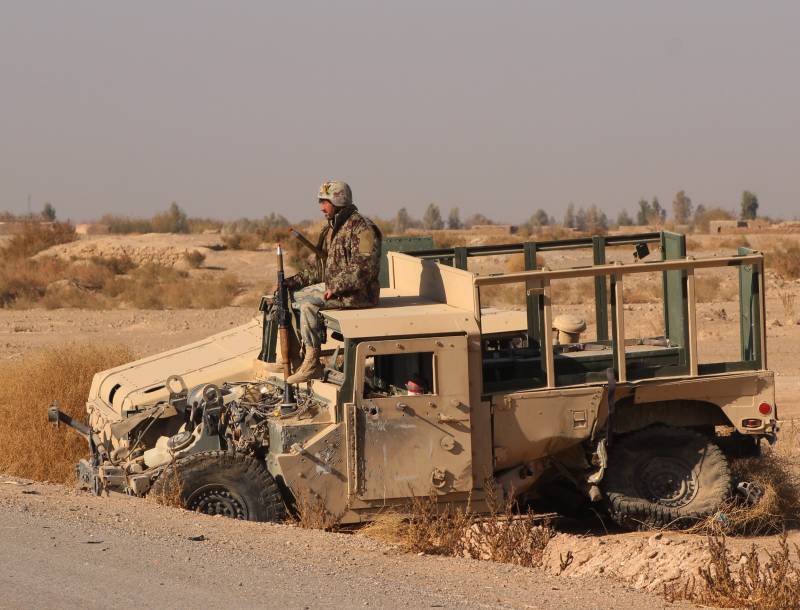 The fighter of the Afghan security forces.
At the beginning of 2018, a new brigade of assistance to security forces (Afghanistan) will be deployed in the theater (military operations) and will further enhance our ability to advise the Afghan forces, which are entering the new fighting season,
said Bunch.
According to him, the decision to deploy additional forces was "made in the framework of the new strategy of the US administration in Afghanistan."
Currently there are about 14,5 thousand US troops in Afghanistan. Earlier it was reported that the number of US military advisers in this country will be increased to provide more effective assistance to the local military.
Recall, the United States, together with its allies since 2001, have been conducting an operation against the Taliban movement in Afghanistan. Since 2015, the decisive support mission has been operating there, the main purpose of which is to train and advise representatives of the Afghan security forces.