Fifteen Republican congressmen are calling on US Vice President Mike Pence to support plans to create a new space-based missile defense system. Politicians believe that such a project will help America in the fight against such states as North Korea and will bring forward compared to its main rivals - Russia and China, reports Defense News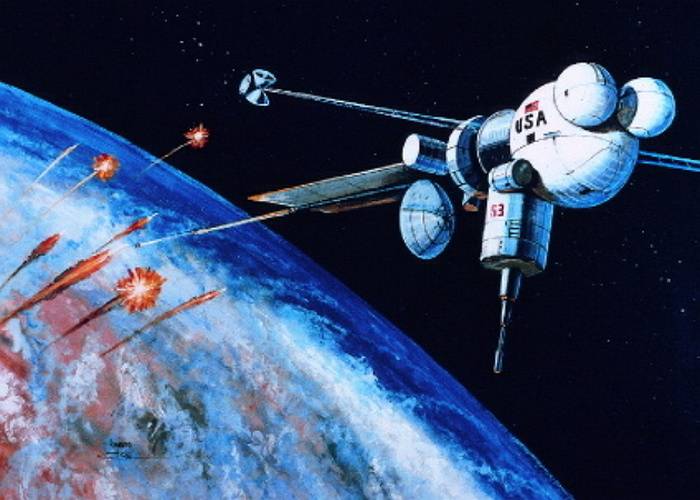 According to the National Defense Doctrine for 2018 year, signed by US President Donald Trump on Tuesday, the United States can focus on building space systems to intercept ballistic missiles. It is assumed that such systems will be able to shoot down missiles in the initial part of the flight, which will make them much more efficient than the existing missile defense system.
According to politicians, relying on existing technologies, the system can be built in the shortest possible time - 12-18 months. Such terms seem unlikely, especially considering that the creation of a technical task in the Pentagon alone takes up to 5 years.
It is worth noting that this idea is not new at all. And under President Reagan, in 1983, a similar complex was already created within the framework of the Strategic Defense Initiative. The result was several hundred million dollars spent and a complete lack of practical results.