On the Internet there were photos of the "decapitated" Polish-Ukrainian armored personnel carriers BTR-80UP, who took part in the parade dedicated to the victory over terrorists in Iraq, reports
Rossiyskaya Gazeta
.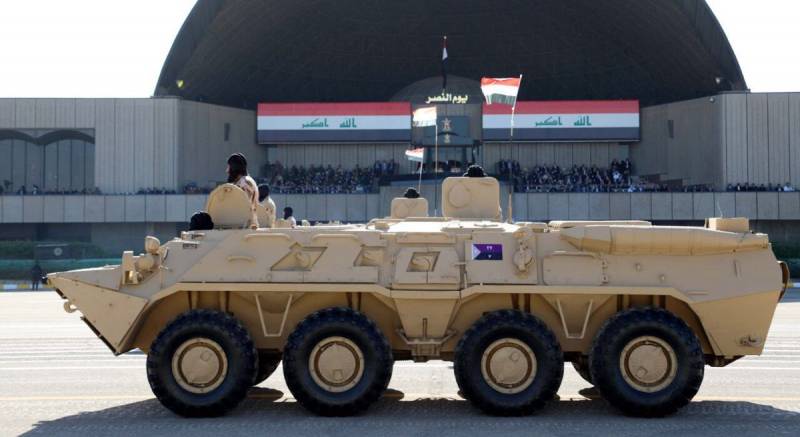 "Deprived of turrets, without standard armament (14,5-mm KPVT machine gun with 7,62-mm paired PKTM), these armored vehicles look very strange. It is not clear who thus disfigured armored personnel carriers that showed themselves well in various military conflicts, "writes the author of the publication.
In his opinion, this could be done by Ukrainian specialists from Nikolaev, when the Iraqis, in addition to conventional machines, wanted to get another staff version of the BTR. However, this technique is usually equipped with an additional set of radio stations, and here - only one antenna.
Perhaps these vehicles are used to transport infantry units.
According to the newspaper, about a hundred BTR-80UP with the mediation of the Polish side were acquired in Ukraine 12 years ago. For export went to the car, inherited VSU inherited from the Soviet army.
"As seen in the photo, the armored personnel carrier received an additional reservation of the sides and frontal part. Another feature of this modification is the absence of a water cannon on these "eighty dozen", which, in principle, is not very necessary in Iraqi conditions, "the commentary says.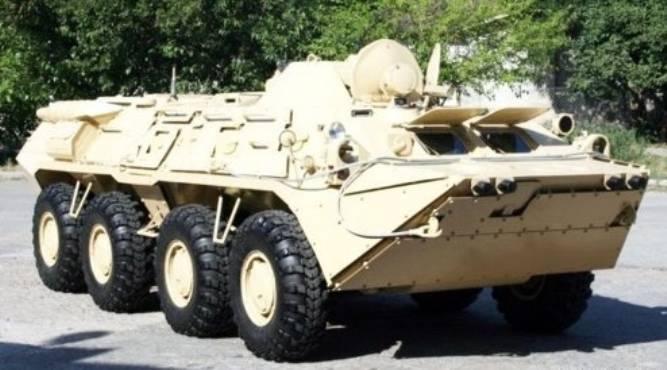 BTR-80UP
Despite the fact that the BTR-80UP was actively used in battles against terrorists, they did not win the particular love of the Iraqi military. Very often, this technique was thrown in good condition or with minor damage, the newspaper said.